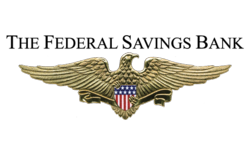 Supplies of homes costing less than $100,000 are tight in much of the country, especially in the West
Chicago, IL (PRWEB) February 03, 2013
Veterans who are interested in purchasing a home should see if they qualify for a VA home loan and secure a house as soon as they can. The Federal Savings Bank encourages veterans to do so because prices are steadily increasing, making now a great time to invest in the market especially if you have a VA home loan opportunity.
According to the National Association of Realtors (NAR) Pending Home Sales Index (PHSI), which is an indicator based on contract signings, there was a 4.3 percent decrease from November to December of 2012. Despite the pending home sales decreasing in December, the index has remained above year-ago levels, meaning more homes were selling in December 2012 than in December 2011
Supply issues are a factor for the seasonal decline in pending home sales. Lawrence Yun of the NAR said "the supply limitation appears to be the main factor holding back contract signings in the past month. Still, contract activity has risen for 20 straight months on a year-over-year basis," The Federal Savings Bank sees that buyer interest continues to remain strong since home loan applications have been steadily on the rise.
In the Northeast, the PHSI decreased by 5.4 percent to 78.8 in December, but is 8.4 percent higher than it was during December 2011. Pending home sales in the South decreased 4.5 percent to an index of 111.5 during December. However, the Midwest index saw an increase of 0.9 percent to 104.8 during the month. This may put veterans in the Midwest at pressure to at least qualify for a home loan in case they see something they like that is selling fast.
One reason besides seasonality that pending home sales are declining in the west is that "Supplies of homes costing less than $100,000 are tight, so first-time buyers have fewer options," said Yun. Inventories are expected to seasonally rise again in the spring. Sellers will reemerge during this period which gives first-time homebuyers a chance again at getting the home of their dreams. Much of the West is already a seller's market for homes priced under $1 million, but conditions are much more balanced in the Northeast."
Housing market to assist economy
As the housing market continues its resurgence back to norma levels, economists are pointing toward the sector in helping broad economic growth.
According to Keith Hembre, chief economist at Nuveen Asset Management, who spoke with CNN, homebuilding activity will continue to be the strongest growing component of the economy in 2013. Due to increasing mortgage activity The Federal Savings Bank is seeing several years of excess supply getting balanced out with new homebuyers