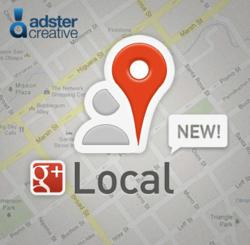 Google has finally merged top-quality innovation, with world class support. A job well done.
Edmonton, Alberta (PRWEB) February 01, 2013
Search engine giant Google launched its new Social Media interface called Google+ Local for business owner's in August 2012. Unfortunately for Google, it brought on more than its fair share of criticism in the local business and search marketing community. With a broken user platform, Edmonton-based search engine marketing firm Adster Creative worked furiously to upgrade their customer accounts, merge duplicate listings and try and find the necessary support that was needed to ensure a smooth transition.
"It's tough to answer questions from these local businesses when there's no clear direction from Google" stated Andrew Forster, Adster Creative's co-founder and Lead Local SEO. "We're excited to launch our new Local Search bundles to the masses, and we feel even more confident knowing Google's phone support is here to back us up."
What does Adster recommend for Canadian based businesses? "The new support system is targeted to US businesses, however the support is in English and Google Places offers business support to Canadians, so the new phone support system should work for most, if not all of Canadian businesses" That will come as a huge sigh of relief to most local business owners across Alberta and Canada.
What about the business owner out there that has little, to no knowledge of this local search eco-system Google has been working day in and day out to fix? Adster Creative has offered to be on hand to answer any questions regarding the merge from Places to Local as well as offering up consultation in respects to online marketing. "Our new online marketing bundles are a great way for local businesses to get found online," Forster stated. "We have a perfect blend of search marketing, local SEO, Social Media and Google Adwords and with our 10+ years of search engine experience and the new support offered by Google, we have all the tools your business needs to succeed online."
About Adster Creative Inc.
Adster Creative Inc. are a Google Certified Adwords Partner, and a member of Google Engage. Adster offers results driven online marketing through website creation, local and organic search engine optimization, social media marketing & more. http://www.adster.ca
Contact Information :
Andrew Forster, CEO
Adster Creative Inc.
4218 10230 Jasper Ave
Edmonton, AB
T5J 4P6
(780) 800-2328
http://www.adster.ca