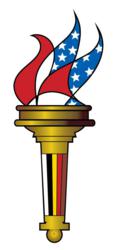 These people worship money, so I say fight fire with fire.
Galena IL (PRWEB) February 01, 2013
Elect A New Congress calls for an immediate boycott of the Super Bowl Half-Time Show, on Sunday, February 3rd, 2013. EANC is urging all American's to turn to another channel during the half-time show to adversely impact the advertiser expected viewer-share.
"Last years show was a Godless, anti-American, anti-Christian, anti-Jewish, anti-Islamic, anti-Buddist, anti-Hindu, show celebrating the very worst of an immorally tyrannical state", expressed Wm W. Fawell, author and founder of Elect A New Congress. "If you don't believe me, take a look at this video we just added to our "Profiles in Liberty" video library of last years Super Bowl Show."
"These shows have been getting worse each year, and we American's need to come together and send the ruling class a clear message that we've had it up to here with their immoral and criminal acts," declared Fawell.
"While we can expect no better this year, we can expect the worst. If you look at the schedule performer's staged show earlier this year celebrating a criminal police state, I will guarantee everyone more of the same," accused Fawell. "Take a look, it's on the video."
"I can think of no better way to drive our point home than to damage the advertisers viewer-ship. These people worship money, so I say fight fire with fire," Fawell thrust.
"What is just as distressing is how the NFL has completely sold out to these people", continued Fawell. "I refuse to let them continue to destroy America right before our eyes and ask who will join with us? I ask all American's to have the courage to turn the dial to another channel for 20 minutes during half-time."
"Let America send the parasitic ruling elite a resounding message. You are done."
Serfs Up America!