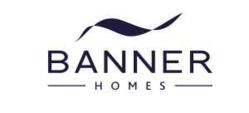 (PRWEB UK) 16 February 2013
In the March 2012 budget, Chancellor George Osborne announced proposals to increase the levy to 7% on all homes over £2million in value, up from 5%, while a 15% stamp duty tax was introduced for all properties bought by overseas companies.
In addition to that, new houses valued over £2m will be subject to an Annual Residential Property Tax, amounting to as much as £140,000 a year, and the government will also impose a capital-gains tax on the sale of £2m-plus homes owned by non-resident, non-naturalised buyers.
The taxes do not come into effect until April, but while there is likely to be some impact, the market is still proving to be extremely buoyant.
Latest research indicates that London's luxury properties are continuing to attract considerable interest from overseas investors, and are likely to once again outperform the rest of the UK's residential real estate market.
According to Banner New Homes, a house builder with an extensive portfolio of luxury homes in the London area, the main reason is the prodigious wealth of many potential buyers.
A spokesperson said: "We have certainly found that the luxury end of the market is proving to be extremely resilient, and in large part that is down to the fact that there is still considerable wealth out there at home and overseas that is largely unaffected by the current economic climate.
"There is also the feeling from some buyers that the taxes introduced by the government are not as bad as they had feared, and so having initially held back they are now ready to go back into the market."
The situation in the capital contrasts markedly with Paris, where proposed tax rises led to a 3.4% fall in demand for luxury homes in the first half of 2012, compared to a 2.8% rise in London.
Banner Homes has developed a reputation as an innovative builder of fine new homes since its establishment in 1975.
Now with three regional operational centres in the Home Counties and Midlands, Banner Homes builds houses that are energy efficient and environmentally friendly while also capitalising on the advantages created by the technological revolution.
For full details of all new build houses for sale with Banner Homes, visit http://www.bannerhomes.co.uk.