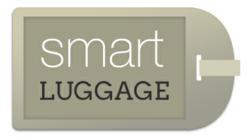 Insurance not only includes injury but can also cover lost luggage or delayed bags so it is essential to ensure you travel with adequate cover
(PRWEB UK) 1 February 2013
A new report carried out by ABTA has found that nearly one in four travellers are holidaying abroad without travel insurance, an increase on last year. Male travellers and young people are most likely to travel without insurance with men 8 percent more likely to travel uninsured and 48 percent of 15-24 year olds going abroad without insurance. The study looked at why holidaymakers were less interested in taking out cover and found that nearly a third stated expense as the main reason.
John de Vial, Head of Financial Protection, ABTA explained, 'The increase in the number of people travelling uninsured is alarming. In these tough economic times holidaymakers may feel pressure to cut costs but travel insurance is an essential.' Lynda St Cooke of the Foreign & Commonwealth Office added, 'It is important that people understand what the FCO can and cannot do to help British nationals who get into trouble abroad. We cannot pay medical bills so it is vital that you have a comprehensive travel insurance package for trips overseas. We also advise reading the small print to check that your policy covers you for everything you want to do on holiday.'
Smart Luggage, the UK's leading luggage brand is concerned with consumers staying safe whilst having fun on holiday, a representative from the company explained, 'Although our main concern is with luggage and other travelling baggage essentials we are always interested in our products providing the best possible holiday. Insurance not only includes injury but can also cover lost luggage or delayed bags so it is essential to ensure you travel with adequate cover wherever you go in the world.'
Smart Luggage continues to follow travel related news from around the world.
Smart Luggage is a lead supplier in brand names such as Samsonite and Antler as well as cost effective luggage solutions. Established to cater for a nationwide market the company takes pride in making airport luggage and everyday necessities such as laptop cases, handbags and holdalls accessible to all at competitive prices. The online store offers safe and secure payment via facilities like Sage and PayPal.