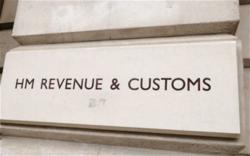 It is vital that anyone eligible to claim to do now, or else risk losing out on over £1000
London, UK (PRWEB UK) 3 February 2013
Pryce Warner International Group - A tax break for pensioners may be taken away by the Office of Tax Simplification, making those on low incomes £90 worse off per year.
During the debate around the proposal to remove this break, it was discovered that there are currently three million pensioners currently not claiming the tax break.
The OTS commented: "We recommend that the 10 per cent savings rate is removed, as awareness and claim levels are so low that it is ineffective in incentivising savings." Essentially meaning that the break will be scrapped because too few people claim it.
Save our Savers discovered last summer that in the 2009/10 tax year, 3.5 million people would have been liable at the 10% tax rate, but that only 550,000 made a claim for the tax break.
Jason Riddle, a founder of Save our Savers, wrote in his blog: "The system is inequitable and the tax unfair. The way in which lower rates – designed to help those on low incomes – operate is poorly understood, bureaucratic and ineffective."
Though the tax break is only £90 per year, the maximum someone claiming the break could gain is £1084. This is because the maximum an individual can be due over one year is £271, and this payment can be backdated over four years.
In order to claim, you need to complete an R85 form (if you earn less that the personal allowance) and 20% will no longer be deducted from your savings.
If you earn more than the personal allowance, then you will need to complete an R40 form, which will entitle you to half the tax.
David Retikin, Director of Operations at Pryce Warner International Group, a Pension Provider for Expats commented: "As this tax break may quickly be dissolved, it is vital that anyone eligible to claim to do now, or else risk losing out on over £1000. It also seems unfair for HMRC to consider removing this benefit because too few people claim it, when the alternative would surely be to inform people better."