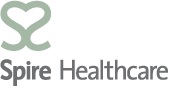 (PRWEB UK) 3 February 2013
Men are three times more likely than women to die early from heart disease, especially men in lower income groups, according to the British Heart Foundation. (source http://www.bhf.org.uk/research/statistics/mortality/numbers-dying.aspx).
Erectile dysfunction (ED) has been shown to be an early indicator of heart trouble, with approximately 16% of men suffering from ED also found to be have underlying heart problems, according to research carried out by Dr. Timothy Boone, chairman of the department of urology at The Methodist Hospital in Houston.
Between 30-40% of men over 40 suffer from some form of erectile dysfunction at some time (source Steven Lamm, Canadian study 2011, sampling 3921 Canadian men). A significant proportion of men with ED could benefit from a health screen for heart disease.
As well as offering general health screening for men, Spire Manchester Hospital is offering a new treatment for erectile dysfunction called ED-1000. ED-1000 aims to improve blood flow in the penis, enabling the patient to achieve and maintain dependable erections.
In patients who respond poorly to ED medication, ED-1000 has been shown to improve the effect of medication in over two thirds of patients. Also, up to 50% of those patients who currently respond well to medication and receive ED-1000 treatment, may not need to keep taking medication post treatment. The treatment is aimed predominately at men where the cause of ED is vascular (reduced blood flow in the penis), although it can also prove effective where diabetes is a factor.
ED-1000 usually involves low-intensity shockwaves (similar to ultrasound waves) focused onto the treatment area, stimulating the treated tissues to grow new micro blood vessels. Research suggests that the improved micro vessel network increases the blood supply to the erectile tissue, resulting in improved erection quality.
The ED-1000 treatment is non-invasive and an entirely pain-free treatment that does not require any additional medication. Early evidence shows that results have been maintained for up to two years after treatment. This is the longest follow-up currently available, as ED-1000 is a new treatment.
About Spire Healthcare
Spire Healthcare is the second largest private hospital provider in the UK, with 37 hospitals and ten clinics nationwide. The company is built on a heritage of almost 30 years' experience running successful private hospitals and offers a full range of integrated surgical, medical and diagnostic services.
The company was formed from the sale of BUPA Hospitals to private equity company Cinven in 2007, followed by the purchase of Classic Hospitals and Thames Valley Hospital in 2008. Spire has since built Spire Shawfair Park Hospital (Edinburgh) and acquired London Fertility Centre, London Cognitive Behavioural Therapy Centres (rebranded as The Insight Network) and Lifescan.
Since Spire was formed, performance improvements have included:

Multiple Independent Healthcare Awards: 'Innovation' (2011), 'Risk Management' and 'Nursing Practice' (2010), 'Nursing Practice' (2009), 'Healthcare Outcomes' (2008) 'Infection Control Excellence' (2007)
Increase in percentage of patients rating Spire 'excellent' or 'very good' - from 87% in 2008 to 91% in 2011*
Increase in percentage of consultant surgeons rating Spire 'excellent' or 'very good' - from 51% in 2008 to 77% in 2011*
Increase in percentage of employees who think Spire is a 'great place to work' - from 62% in 2009 to 73% in 2011
EBITDAR uplifts from £127.4m in 2008 to £188.2m in 2011
For further information please visit: http://www.spirehealthcare.com.

Rating options include 'excellent', 'very good', 'quite good', 'quite poor', 'very poor' and 'totally unacceptable'