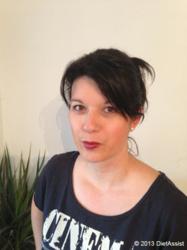 Holding your breath can help you boost your willpower and beat food cravings.
(PRWEB UK) 2 February 2013
If you want to beat food cravings, then holding your breath could be the answer according to advice released today by DietAssist, a new programme which helps people learn how to take control of their mind, so that losing weight becomes easier and more successful.
Rob Woodgate, co-creator of the DietAssist Programme says, "Food cravings and the desire to snack are driven by the emotional part of the brain. It naturally moves us towards pleasure and away from pain, and it creates tension to motivate us into taking action.
"By deliberately creating tension, either by gritting your teeth, clenching fists or holding your breath, you can override the tension created by emotional part of your mind and take back control. So holding your breath can help you boost your willpower and beat food cravings."
A series of 5 studies by Hung and Labroo in 2011 confirmed that when people firmed up their muscles they also increased their willpower, enabling them to better resist tempting food, take unpleasant medicine and even withstand immediate pain.
The DietAssist programme is the result of over 20 years experience of helping people to lose weight effectively, and uses the latest psychological techniques to avoid the self sabotage and demotivation that dieters commonly experience.
The DietAssist programme helps dieters strengthens their motivation and resolve and creates the optimum psychological state for success. It is designed to work alongside any weight loss programme or sensible eating plan.