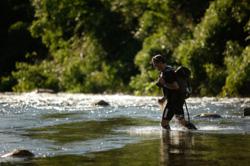 This has to be the most comprehensive and flexible Ultra Marathon/Footrace Training Plan ever.
(PRWEB UK) 1 February 2013
Training for an Ultra Marathon/Ultra Footrace event is not simple. You have to factor in a great deal of time, effort and single minded dedication. That said the Ultra Marathon is not the reserve of the super human, mere mortals can have the time of their life whilst undertaking an adventure like no other. With races held every year at both Poles and everywhere in between there's a race for every taste and wallet size.
Beyond The Ultimate have identified that most people do not have infinite time to train for ultra distance footraces and have devised a 16 week training program for competitors with families, careers and a life beyond training!
The training plan is built, not on the advice of a personal trainer as with most training plans, but on hard won ultra racing experience and years of fact finding reading the very best training literature available. The simple Ultra Marathon/Footrace Training plan and has been broken up in to 2 sections, the first provides practical advice such as where to train and the importance of kit. The second section provides a simple to read and follow table that includes everything you need to succeed over a 16 week time period.
The real beauty of this Ultra Marathon/Footrace Training plan is that it concentrates not on the distance covered, but time on your feet and thus enables its use by seasoned Ultra Athletes and Ultra Marathon/Footrace newbies alike.
You can download this great Ultra Marathon/Footrace Training Plan by clicking here.