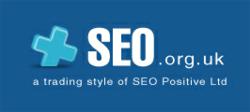 I am very surprised at the site being ranked as more popular than Twitter
(PRWEB UK) 1 February 2013
According to a new report from Global Web Index Google+ is the second most popular social media network. Coming only second to Facebook the site now boasts 343 million active users, a 27 percent leap to put the site ahead of Twitter. Even better news for the company is that the Google owned YouTube is third in the list for the most used social media sites in the world.
Although still some distance from Facebook's 693 million active users which accounts for 51 percent of the global Internet population, the findings are a surprise to those who deem Twitter more popular than both YouTube and Google+. The micro blogging site does however top the list for the fastest growing social network which grew by 40 percent over 2012.
The surprising news has interested Ben Austin, Managing Director at SEO.org.uk. 'I understand the importance of all social media platforms, especially Google+ for business and more formal interaction. However, I am very surprised at the site being ranked as more popular than Twitter. This may be due to the fact that users are required to log in to check email and other similar features, which counts as active use. It will be interesting to see if the increasing trend will continue over the rest of 2013 and into the future.'
SEO.org.uk continues to follow industry news relating to social media networks.
SEO.org.uk brings effective yet affordable online marketing services to companies from all industries and backgrounds. The company offers a huge range of services including search engine optimisation, Pay Per Click account management, social media marketing and website design.