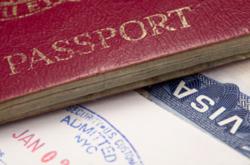 Atlanta, GA (PRWEB) February 04, 2013
A-1 Express, a leading nationwide courier service for same-day delivery and transportation services, announces visa and passport application courier services. This service is in a strategic effort to increase client sales, market expansion and offer their customers more superior value-added services. A-1 Express strives to be the best choice for same-day courier solutions throughout the US.
A-1 Express discusses their visa and passport application services on the Services page of their comprehensive website. The same-day courier specializes in visa services and passport application services currently only in Washington, DC. The courier will provide same day pick-up for its' customers and has specially-trained visa processing agents to deliver all visa applications for processing and authentication to any embassy in the Washington, DC area.
A-1 Express has strategically partnered with Washington Express Visas Services in the Washington, DC area for these services. Washington Express Visas is Washington, DC's metro area's fastest visa, passport and document authentication service provider. With over 30 years of experience, Washington Express is also the area's largest and fastest courier service.
With new immigration laws in process in the US, customers may require more time-sensitive visa and passport services. Clients inquiring about their visa and passport application courier services can submit a customer support form online and a A-1 Express customer care specialist will promptly respond. The nationwide courier also is available 24/7 to call and assist customers with their service needs.
A-1 Express Incorporated is a recognized leading same-day courier of messenger, distribution and transportation services nationwide. From small packages to palletized freight, A-1 Express provides quality delivery services on-time and fast! Based in Atlanta, Georgia, A-1 Express has a daily growing list of over 1,500 clients, including many Fortune 500 companies, throughout the United States.