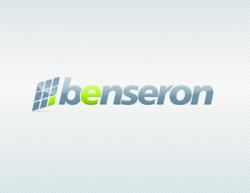 We just moved light years ahead in what is possible for POS systems, efficient, technically sophisticated, elegantly simple and intuitive.
Naples, Fla. (PRWEB) February 01, 2013
Benseron, a leader in POS systems for restaurants, showcased Bevo, the first hybrid POS system in the industry, to a highly skilled and very excited audience of over 500 at the Northeast Acquirers Association Tradeshow in Vermont. The reception was nearly overwhelming, a combination of being shocked at the capabilities converging with extreme demand for the product. "This software has been years in the planning. The level of sophistication of what we offer is beyond what most are even capable of under one roof. We develop the software, manufacture the hardware, host the cloud and provide support directly from Benseron, that's the only way to make a system this revolutionary," said Onur Haytac, Benseron's CEO.
Bevo is the first ever hybrid POS application and the first fully redundant POS application in this industry. This extraordinary technological feat enables cross platform products like Android, iPad or Windows OS to run the Bevo software with the same graphical user interface. This is light years ahead of what has existed previously. Bevo has been designed from scratch, with no third party controllers or components available in the marketplace. Bevo's GUI was created using WPF and Xaml technologies with handmade custom controllers, an extremely sophisticated system with an elegantly simple and intuitive presentation. The innovative hybrid technology enables restaurant owners to use handheld tablets tableside, from taking orders to accepting and processing payment in seconds, while continuously updating the sales information on the cloud database. With both cloud and server networking, owners have the ability to access real-time data about all aspects of their business from anywhere, at any time. These capabilities will change how businesses are able to function and will exponentially increase their ability to manage their business.
Being fully redundant, the Bevo system will continue to perform, regardless of internet accessibility, a network crash or failed hardware, the terminals will continue to process orders. Haytac's comment about the reception of Benseron's new application to the show attendees: "The hardest part of selling this system is to get people past the 'you're kidding' to understand how all the parts keep working together; it's just so far ahead of what is currently in use." The Windows module of Benseron's Bevo system became available to the marketplace on February 1st, 2013. Benseron POS reviews: Restaurant owners who have had the opportunity to test the Bevo system have given us extremely positive feed back in areas of speed, simplicity, reporting systems, customizability and tech support for help with customizing, among others. "I had no idea I was missing so much critical information before I started using Benseron's POS" – restaurant owner and Bevo demo tester Andre, in NYC.
Benseron, Inc, established in 2004, in Naples, FL., is a direct manufacturer, that designs software platforms and applications that streamline restaurant and retail operations helping customers cut costs and improve efficiency. Today Benseron is revolutionizing what can be offered. Intuitive understanding of the restaurant business and the ability to convert that understanding into technological intelligence has set Benseron apart. For more information please visit http://www.bevopos.com or call 866-620-2785.