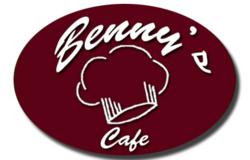 (PRWEB) February 01, 2013
New seafood specials including one of the best fish fries in Milwaukee will flood the menu at Benny's Café, located at 5354 S. 27th Street Milwaukee, this Lent season.
Beginning on Ash Wednesday, February 13th, and running through March, Benny's Café will be adding seafood dishes and a fish fry to their already impressive menu.
"We will be featuring our fish fry, baked cod, broiled tilapia topped with tomato basil cream sauce, baked cod topped with crabmeat and shrimp with cream sauce, fried smelt, steak and shrimp, broiled salmon, salmon patties and more," says Nick Zeqiri, manager of Benny's Café.
Benny's Café will be serving a fish fry of Icelandic haddock, hand cut and beer battered with a homemade batter and served, when guests dine in, with potato, coleslaw, soup or salad and a dessert.
Benny's Café is open for breakfast, lunch and dinner and features a welcoming atmosphere, a fully stocked bar and banquet rooms for hosting company or private parties.
For more information about Benny's Café's Lenten menu, call (414) 431-0004 or visit http://www.bennyscafemilwaukee.com.
About Benny's Café
Benny's Cafe is a locally owned Milwaukee family restaurant serving a wide variety of dishes for breakfast, lunch and dinner and also features a lounge with a full service bar. Benny's breakfast is served throughout the entire day. Guests can stop in any time and experience one of the best breakfast restaurants in Milwaukee. Lunch and dinner at Benny's Cafe means a variety of choices for every taste. Juicy burgers, specialty sandwiches, char-broiled steaks, chicken and salads fill their impressive menu. At Benny's Café quality and service are always first.