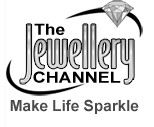 We are always endeavouring to offer our customers the widest variety of quality jewellery by keeping our eye out for designers who excel in skill and originality
(PRWEB UK) 1 February 2013
Starting 31 January 2013, rising star Sari Jules will join the exclusive ranks of The Jewellery Channel (TJC) designers to offer captivatingly fresh, high-end creations at surprisingly affordable prices.
With her studio based in the UK's capital, Sari Jules designs unique, sophisticated jewellery that takes inspiration from her life with her three daughters. The collections are gaining increasing recognition for their vivacious creativity and quality of craftsmanship.
What also makes Sari Jules' jewellery designs so popular is that they flexibly suit both day to day wear and a glamorous night out. In addition, she expertly sculpts her creations by hand, so each piece is infused with her artistic passion.
Sari Jules' collections are beautifully enhanced by making use of the world famous Swarovski zirconia for outstanding diamond-sparkle at a bargain cost, as well as a variety of stunning gemstones plus freshwater pearls.
She further uses an expert finish on each piece to ensure the metal catches light beautifully, from fashion jewellery to sterling silver and 14 carat gold. Added to this, many of her designs are movement pieces, meaning they captivate the eye wonderfully while adorning the wearer.
The end result is that Sari Jules offers a collection that is classically and elegantly stylish while having a fresh, contemporary edge – this flair is earning her a rapidly growing fan-base.
Sari Jules is sure to be in high demand at The Jewellery Channel's website, as well as on their extensive TV shopping network which broadcasts to over 30 million homes in Britain and the Republic of Ireland alone.
Examples of the must-have Sari Jules creations which will be on offer include a lovely multi-drop heart ring for a mere £9.99, a dynamic pair of leaf lace earrings in silvertone for only £19.99, plus a superb fresh water pearl necklace and a remarkable turquoise, amethyst and garnet tassel necklace (each for just £29.99).
In addition to this latest top notch designer to retail with TJC, their website carries jewellery from other sought-after designers whose creations are increasingly seen adorning celebrities at red carpet events – these include their own exclusive designer brands such as Iliana, J. Francis, Karis and Rhapsody, as well as artists like Lucy Q and Rachel Galley.
TJC has also become a prime one-stop-shop for jewellery fans because in addition to offering the world's largest selection of gemstones, their website makes it easy for shoppers to find the items of their dreams using convenient tick box search criteria such as jewellery type (bracelets, rings, earrings etc.), brand, price range, metal and carat weight.
CEO of The Jewellery Channel, Sri Burugapalli, commented on the exciting new addition to their ranks: "We are always endeavouring to offer our customers the widest variety of quality jewellery by keeping our eye out for designers who excel in skill and originality. For this reason we are extremely proud to have the artist Sari Jules join us – we're sure everyone will agree that her work is beautifully crafted and exquisitely stylish."