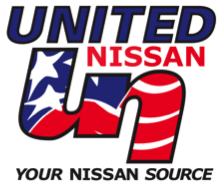 We have a strong and committed sales staff with many years of experience satisfying our customers' needs. We know that Francisco will enjoy driving his new Nissan Pathfinder."
Las Vegas, NV (PRWEB) February 04, 2013
The winner of the Nissan "Keep Summer Rolling" Sweepstakes, local resident Francisco Pedraza, will receive his prize of a 2013 Nissan Pathfinder from United Nissan Las Vegas, 3025 E. Sahara Avenue, Las Vegas, NV 89104.
A celebration event will take place on Tuesday, February 5, 2013 from 3:00 pm to 5:00 pm at the dealership. Attendees of the event are welcome to complimentary carnival themed appetizers that include cheeseburger sliders, miniature corn dogs, soft pretzels, buttered popcorn, peanuts, and funnel cake.
United Nissan Las Vegas is the home of the $149 Altima and is the #1 Nissan Dealership in Nevada. They have access to the largest inventory of new and used cars in Nevada while also serving Henderson, Boulder City, Overton, Mesquite and Pahrump, Nevada.
"We have a strong and committed sales staff with many years of experience satisfying our customers' needs," stated Bob Plakinger, General Manager of United Nissan. "We know that Francisco will enjoy driving his new Nissan Pathfinder," added Plakinger.
The fifth-annual "Keep Summer Rolling" Sweepstakes is a service marketing event designed specifically for Nissan owners. A number of exciting prizes were given away through an Online Instant Win format which included one and two year maintenance service contracts, $75 or $100 Nissan Genuine Accessory vouchers, 50 "One To One" Rewards Program points and a random drawing for a chance to win one of three select 2013 Nissan vehicles.
United Nissan, Las Vegas' premiere Nissan Dealership, offers the best deals on sales, service and parts. United Nissan offers the lowest APR, competitive pricing, and a tremendous selection of new and certified pre-owned Nissan vehicles. From the stylish and sleek Altima to the rugged Pathfinder, United Nissan has a vehicle for everyone, and we strive to make each customer's experience with us as smooth and hassle-free as possible. United Nissan serves: Henderson, Boulder City, Overton, Mesquite and Pahrump. Come to United Nissan today to find out what everyone is talking about! United Nissan, your Nissan source.