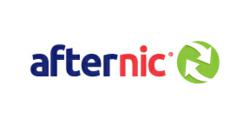 The quality of Afternic's domain inventory will add value to our customers' experience and give them more choices for their domain investment decisions.
WALTHAM, MA (PRWEB) February 05, 2013
Afternic, the world's largest premium domain marketplace, continues its dramatic Asian market expansion with the addition of leading Chinese registrar 22.cn to its reseller network. As a Premium Partner, 22.cn will exclusively offer its customers premium domains listed on Afternic, adding millions of domains to its customer offering.
22.cn will deploy Afternic's Fast Transfer technology, allowing domain ownership to be transferred instantly and eliminating the lengthy escrow process of standard transfer.
"Afternic is the leader in the domain aftermarket with the largest portfolio and the best Fast Transfer technology in the world," commented Mr. JianGuo , CEO of 22.cn. "The quality of Afternic's domain inventory will add value to our customers' experience and give them more choices for their domain investment decisions."
Afternic has been rapidly expanding its distribution in Asia, offering more domain choices to investors and business owners in this high growth market. Members of the Afternic platform will benefit from even greater global distribution and more liquidity for their premium domains. Afternic has expanded its reseller network to more than 100 partners, making it the largest distribution network in the world for aftermarket domain names.
"We are excited to be adding more domain availability to the Chinese marketplace through the addition of 22.cn to the Afternic network," said Jason Miner, Chief Operating Officer of Afternic. "The success of our business is highly dependent on bringing on quality partners like 22.cn from across the globe."
Premium domains are available today for purchase on 22.cn.
About Afternic
Afternic's Domain Listing Service (DLS) is the world's largest domain marketplace, offering millions of currently registered domains for sale through leading registrars worldwide. Through DLS, domains are promoted for sale to millions of active domain buyers worldwide.
Afternic is part of NameMedia, a leader in the acquisition, development and trading of digital real estate through a network of highly targeted websites and a marketplace for premium domain names. The company's website development focuses on creating compelling online communities in niche categories. The company's marketplace allows owners of premium domain names to sell domains, and for domain buyers to review the largest available inventory. Through its ownership of one of the largest domain portfolios in the world, its innovative website development platform, and its broad distribution, NameMedia now serves more than 50 million visitors to its network of websites and sells domains to customers in more than 100 countries. Headquartered outside Boston in Waltham, Massachusetts, more information is available at http://www.namemedia.com.
About http://www.22.cn (Hangzhou http://www.22.cn Network Limited)
http://www.22.cn was cofounded by senior domain experts Jianguo He and Tianwen Liang in December 2008. After one-year test operation, in September 2009 the team established its independent company in 'the e-commerce city of China' – Hangzhou http://www.22.cn Network Limited (a member company of ebeGroup).
The management team of http://www.22.cn was formed by experienced domestic and overseas experts. CEO Mr. He Jianguo, is a domain expert specialized in technology and trade in domain industry. The management team has the experience of domain investment and a deep knowledge of the development of domestic and overseas domain industry, it understands well the trend of domain investment industry in developed markets such as the US market and it has a wide connection with the overseas domain investment world.
http://www.22.cn has passed ICANN certification and has become a premium domain registrar authorized by Veirisign. http://www.22.cn also cooperates with many domain registrars certified by ICANN and CNNIC such as Hangzhou E-Commerce Network Technology Limited (Top 10 Chinese domain registration service institution) and Hangzhou Dayi Business Network Limited, providing comprehensive domain solutions such as domain registration, domain preregistration, domain auction, domain intermediary, domain trade, domain financing, domain parking and domain brokerage.
Afternic Media Contact
Karen Dixon, Director of Marketing
kdixon(at)afternic(dot)com
781-839-2873