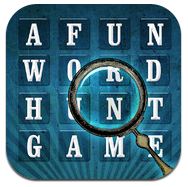 Portage, MI (PRWEB) February 04, 2013
A steampunk inspired design and infinite lists of terms are two features that come with Learning Gems latest app, Word Hunt, a modern take on the classic game of searching for words, available for $.99 in the Amazon, Apple, Barnes & Noble and Samsung app stores as well as on Google Play.
Learning Gems newest app, Word Hunt, features more than 50 different word categories. These categories cover many subject areas, including adverbs, artists, baseball, European capitals, Shakespearean insults and weddings. There also is an option that allows custom lists to be created, populated and edited as desired. These lists are randomized and each round of gameplay and can be played at one of three levels of difficulty, easy, medium and hard. As you progress through each level of difficulty, the grid size increases and terms are hidden in more complex ways, for example, moving from easy to medium includes to addition of backwards words. Further adding to the challenge, each time you participate in a round, your time is recorded, adding an element of speed.
In addition to the large variety of words and the ability to play at different difficulty levels, Learning Gems' take on this classic game comes with a unique artistic touch. The game's design was inspired by steampunk, which is an artistic style developed around steam-powered machinery. Thus, the app has an industrial feel with accents of gears and gauges. The color scheme includes deep, rich hues that are texturized and emphasized with black shadows to create a true steampunk feel.
Word Hunt is one of many apps from Learning Gems, a company that develops and designs fun, educational apps. Their team is composed of teachers, programmers, graphic designers and copywriters. All have worked together to create apps with several different educational themes, including math, U.S. states and capitals, spelling, colors, shapes, Spanish and more.
Learning Gems is a venture of Blue Fire Media, a web design, web marketing and SEO company headquartered in Portage, Mich. The Blue Fire Media team has built many different websites in all industries. For more information, visit the company website.