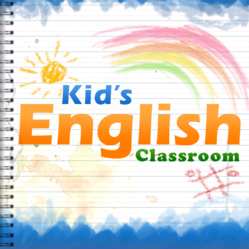 (PRWEB) February 04, 2013
Dev IT solutions introduces some creative apps for iPad and iPhone that are really helpful in enhancing the knowledge level of kids.kid's English classroom , the apps helps the kids master the spellings and at the same time encourages them to take some interesting word power tests. As English is one of the most spoken languages in the world, the Apps are designed to educate the students in a wonderful way. Therefore, the company has designed the complete UI in an attractive way which entices kids to learn the language.
The senior spokesperson of the company threw light on the several advantages of these fun loving educational apps for preschoolers. He said, " The educational apps are designed innovatively and gives your kids a head start on learning. As research states that those students who have a computer at home are able to grasp the depth of the subjects like, maths, English, science, etc. Keeping that in mind, the apps are designed to help the child learn things effectively. There are various levels which are segregated to teach and test the children. The apps are full of creative images, sounds and designs which help the child to learn and have fun at the same time."
Dev IT solutions has introduced creative learning apps that will be worked upon consistently to give a great experience to kids, teachers and parents. Parents and teachers can understand the areas where the kids need more improvement. Some interesting apps can be checked on the iPhone and on the IPad -The apps are designed by experienced mobile developers who have researched a lot for producing such quality apps. The content, educational pattern and the hardware are created in such a way, that children can navigate the apps easily and grasp more knowledge at the same time.
About Dev IT Solutions
Dev IT Solutions is one of the leading companies providing cutting-edge solutions for Mobile Application Development on various platforms. It has a dedicated team for Development of Mobile Applications i.e. iPhone Application Development, Android Application Development, Blackberry Application Development and Window Mobile Application Development.
Contact:
Dev IT Solutions Pvt. Ltd.
A-302, Shapth Hexa, Opp. High Court
S.G. Highway, Sola - 380060
1-760-621-3474
Email:
iPhone, iPad are trademarks of Apple Inc., Android is trademarks of Google Inc., Blackberry is trademarks of RIM Inc., Windows is trademarks of Microsoft Inc.