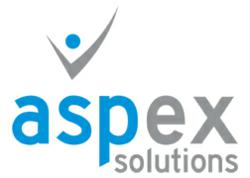 As Aspex Solutions continues to attract the largest school systems in the United States to the AppliTrack platform, we believe the experiences of Paul and Steve will do us well."
Skokie, IL (PRWEB) February 06, 2013
Aspex Solutions, the provider of AppliTrack, the leading human resources software solution to the public and private sectors, is pleased to announce the hiring of Paul Montgomery as the Director of Sales and Stephen Puzyn as the Regional Director for the east coast. Both individuals bring many years of distinguished experience serving the public sector market to the Aspex Solutions sales and marketing team.
Paul Montgomery joins Aspex Solutions from Dallas-based Combined Computer Resources (Winocular) where he has served as the Director of Sales and Marketing for the past 10 years. In this role, Paul oversaw the rapid growth of the second most popular HR software for the K12 market, the Winocular suite of HR solutions. Additionally, Paul has developed mobile marketing initiatives and technologies for Triskelet Technologies. "Paul has a proven track record of success and has worked with many high-profile K12 clients throughout his tenure at Winocular. As Aspex Solutions continues to attract the largest school systems in the United States to the AppliTrack platform, we believe Paul's experiences will do us well," said Abe Reese, President and Founder of Aspex Solutions. In addition to Paul's work with Winocular, Paul was the Director Sales for CRS Advanced Technologies (SubFinder), one of Aspex Solution's partners.
Stephen Puzyn comes to Aspex Solutions with many successful years serving the K12 sector. Recently, Stephen served as the Regional Director for Santa Cruz-based SchoolMessenger where he was responsible for welcoming several of the country's largest school systems to the SchoolMessenger system. Additionally, Stephen has worked for eSchoolSolutions (SmartFind Express), also an existing partner of Aspex Solutions. "We are looking forward to Steve joining with Scott Macdonald, one of our Founding Associates, to serve both public and private sector organizations on the east coast. A native of Boston, Steve not only has local ties to the east coast, but has the expertise required to increase our penetration in the east coast market ," said Dr. Keith Westman, VP of Sales and Marketing for Aspex Solutions.
About Aspex Solutions
Founded in 1998, suburban Chicago-based Aspex Solutions exists to make world-class technologies that help organizations focus on people, not process. Our market leading suite of products include: AppliTrack Recruiting, AppliTrack Selection TeacherFit, JobFit, and AdminFit, and AppliTrack HR Files. Aspex Solutions currently serves over 2,070 public and private sector clients through the United States, including over 14% of the public school districts in the country. Additionally, Aspex Solutions, owns and operates the largest K12 jobs board in the United States, http://www.K12JobSpot.com.