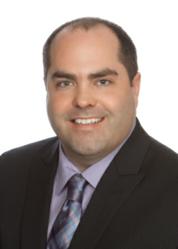 We are pleased with the leadership and experience that Shawn brings to our West Michigan presence. He is a seasoned veteran in the MSHDA and ICSC developer world, said Mike Kulka,P.E., Founder and CEO
(PRWEB) February 06, 2013
PM Environmental, Inc. (PM) is pleased to announce the arrival of the newest member of our team, Mr. Shawn Shadley. Shadley will be joining the Grand Rapids, Michigan office as a Regional Manager and Senior Consultant and will be focusing on Due Diligence, Building Facilities Services, Site Investigation and Brownfields Consulting Services, with an emphasis on the affordable housing industry and urban redevelopment.
Shadley has over 10 years of environmental experience and was formerly the Director of the West Great Lakes Office at ASTI Environmental. He is an expert in projects involving the U.S. Department of Housing and Urban Development (HUD) Chapter 9 and Michigan State Housing Development Authority (MSHDA) environmental review requirements. His recent focus includes providing developers, attorneys, and lenders with environmental due diligence services such as Phase I & II ESAs, BEAs Due Care Plans, NEPA compliance assessments, asbestos-containing material and lead based paint surveys. Previously, Shadley oversaw due diligence and brownfield consulting services to support the purchase and redevelopment of the 206-acre former Steelcase Campus in Grand Rapids, including the acquisition of approximately $28 million in tax credits. Shadley holds a Bachelor of Science in Geography & Environmental Science from Central Michigan University. Shadley can be reached at (877) 313-2991 or Shadley(at)pmenv(dot)com.
PM Environmental, Inc. is a full-service environmental consulting firm with offices throughout the United States. Services include Environmental Site Assessments, Property Condition Assessments, Brownfield Redevelopment, Environmental Compliance Audits, Building Facilities Services, Underground Storage Tank Management, Erosion Control Assessments, Environmental Field Services & Drilling, Remedial Investigations, LEED and Energy Auditing Services and more. For more information, please call (800)-485-0090 or visit http://www.pmenv.com and follow @PMEnvironmental.