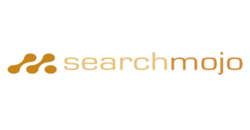 We're excited to join forces with Trackur to provide their customers with online reputation services.
Charlottesville, VA (PRWEB) February 01, 2013
Search engine marketing agency Search Mojo, has partnered with social media monitoring company Trackur to offer customers an even wider range of online reputation services. While Trackur helps customers monitor their online reputation, Search Mojo will offer services to Trackur customers to help prevent and repair online reputation issues.
"Prevention is always the first step, because rebuilding your reputation online, especially after a crisis or negative press, can present a major challenge," said CEO of Search Mojo, Janet Driscoll Miller. "Trackur's social media monitoring tool does an excellent job of helping companies identify potential problem areas, allowing customers to react swiftly to potential problems that could expand into a reputation crisis. Our new partnership with Trackur will allow us to help their customers address problems quickly to try to quell any lasting reputation effects online. We're excited to join forces with Trackur to provide their customers with online reputation services."
"We partnered with Search Mojo because of their excellent thought leadership in the online reputation management industry," said CEO of Trackur, Andy Beal. "Trackur's customers will benefit greatly from their expertise in online reputation management."
To learn more, visit trackur.com/online-reputation-management.
About Search Mojo
Recently ranked on the prestigious Inc. 5000 list as one of the fastest growing businesses in America, Search Mojo specializes in search engine marketing, social media advertising, content marketing and analytics services. Founded in 2005, Search Mojo uses the latest information and techniques to help companies improve their conversions and lead generation through search and social tactics. Learn more about Search Mojo at http://www.search-mojo.com or read our blog, Search Marketing Sage, at blog.search-mojo.com.
About Trackur
Founded in 2007, Trackur has helped more than 60,000 businesses and individuals to monitor their reputation with sophisticated and easy-to-use social media monitoring tools. You can learn more about Trackur at http://www.trackur.com.