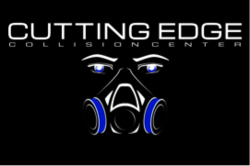 …another level of comfort and convenience to the repair process for our customers
Tucson, Ariz. (PRWEB) February 05, 2013
Cutting Edge Refinishing announces their Introduction and Appreciation Event. The event will be hosted at Union Public House, 4340 N. Campbell Avenue, #103) on Wednesday, February 27th, 2013 (6-9pm). Cutting Edge Refinishing will be hosting members of area RV dealerships who sublet collision, body and paint repairs to the company, as well as Insurance Agents and Adjustors. Guests will be invited to enjoy the open bar and free appetizers.
During the event Cutting Edge will announce their upcoming move to a new, larger location at 2626 S. 4th Avenue. The Tucson auto body shop will be moving into a facility three times larger than their current location. The larger facilities will accommodate the growth that Cutting Edge Refinishing has experienced over the last 2 years.
The new, larger auto body shop will be updated with a state of the art, temperature controlled spray both with positive airflow to provide a beautiful, factory finish free of contaminants. The new facility will also feature a laser measuring system used for frame straightening, which guarantees an accurate repair after a collision; necessary both for proper performance of the vehicle post-repair and the safety of drivers and passengers. The new Cutting Edge Refinishing facility will accommodate 40 foot RVs allowing for safe and secure repair of even the larger recreational vehicle models.
Gary Hagen, owner of Cutting Edge, said, "I also intend to bring in a rental car agency to the multi-office showroom at the new site. It will add another level of comfort and convenience to the repair process for our customers."
Cutting Edge Refinishing recognizes the importance of an excellent reputation in the auto collision and restoration industry and strives to maintain a trustworthy relationship with all insurance companies. The Introduction and Appreciation Event is an opportunity for Cutting Edge to further build on relationships with its valued customers. In addition to enjoying the open bar and free appetizers, guests will benefit from the informative association with Cutting Edge employees and associates in the auto repair industry.
Cutting Edge Refinishing is a full service auto body shop in Tucson, Arizona specializing in collision repair, custom paint (including graphics and airbrushing on autos and motorcycles), restorations, and RV body and paint repair.