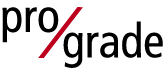 Antibiotics kill off the good bacteria as well as the bad ones.
NORTH PALM BEACH, FLORIDA (PRWEB) February 01, 2013
Antibiotics are among the most common prescription treatments for bacterial infections. But antibiotics also raise health concerns and come with a number of side effects. Now Prograde Genesis, a new health drink from natural health powerhouse Prograde Nutrition, includes probiotics that could fight those effects.
Genesis is a "green drink," a type of health drink made largely from fruits and vegetables. Unlike other green drinks, Genesis has also been packed with key ingredients normally sold as separate health supplements – including probiotics, which boost and replenish gut flora.
Research indicates that probiotics may be able to minimize the side effects of antibiotics, such as diarrhea.
"Diarrhea is one of the most common side effects people face with antibiotics," said Jayson Hunter, director of research at Prograde. "It takes a serious toll on the body, because diarrhea can lead to dehydration and a lack of nutrients."
The research, published in the 2012 Journal of the American Medical Association, followed the effects of probiotic supplements in 63 clinical trials and linked the supplements to a reduction in antibiotic-related diarrhea.
"Antibiotics kill off the good bacteria as well as the bad ones," Hunter said. "And your body needs bacteria to digest food properly. It makes sense that replenishing them would stop the side effects."
Hunter says that gut flora also play a role in the immune system and potentially weight loss.
"Genesis has everything. We designed it to be an all-in-one supplement, and that just wouldn't be complete without probiotics."
About Prograde
Prograde Nutrition was founded by fitness experts who wanted to find higher quality supplements for their clients. Prograde emphasizes careful scientific research and testing, and distributes its supplements only through qualified medical and health professionals. Information can be found at http://www.getprograde.com/probiotics-and-antibiotic-side-effects.html.