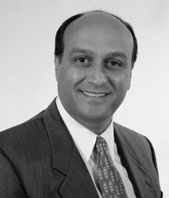 Bel Air, California (PRWEB) February 01, 2013
Prominent realtor, Michael Sahakian, remains the exclusive representative for the Bel Air California market as a member of the prestigious Haute Living Real Estate Network. This exclusive circle of leading real estate agents is invited to bring opulent estates and luxury properties to Haute Living readers. Since 1987, Sahakian has been known for being one of the top producers in the area. He is considered a marketing specialist and a strong representative for both buyers and sellers in any price range. Haute Living Magazine will feature Sahakian as an exclusive Haute Living real estate professional.
About Haute Living Real Estate Network
Haute Living Real Estate Network specializes in selecting top real estate professionals, creating the most prominent directory for exclusive listings. The network website is an online destination for all things real estate-related and features daily blog posts providing up-to-date news on affluent markets and real estate developments. Access all of this information and more by visiting http://www.hauteliving.com/hlrn.
About Michael Sahakian
Michael is a knowledgeable representative for buyers and sellers looking to purchase or sell homes in any price range throughout the Westside – from modest condominiums to multimillion dollar estates. Known for his computer savvy, he is experienced in all facets of the real estate business.
Michael Sahakian is a marketing specialist whose attention to detail and strong negotiating skills enable him to assist his clients in successfully reaching their goals, whether they want to sell their present home or purchase a new one. It is this success and expertise, which constantly expands Michael's referral base of satisfied customers.
Michael invites buyers and sellers to contact him to acquire additional information which describe his innovative, and comprehensive marketing services.
To Learn More: Visit Michael Sahakian's Haute Real Estate Member Profile