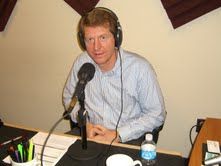 Network training is the way of the future.
(PRWEB) February 01, 2013
On January 30, 2013, co-hosts Stone Payton and Lee Kantor of BusinessRadioX®'s Learning Insights discussed continuing education in the insurance industry with Douglas Dell from Crawford and Company.
Dell is Senior Vice President of eLearning Services for Crawford and Company, managing the KMC on DemandSM learning platform and Crawford's continuing education (CE) business serving the insurance industry. His responsibilities include technical development of CE compliance software and management of the Property Technical Certification (PTC) program. Dell is a board advisor to the Atlanta chapter of the American Society for Training and Development (ASTD) and a member of the business and management faculty of the University of Phoenix.
Crawford and Company is based in Atlanta, Georgia, and is the world's largest independent provider of claims management solutions to the risk management and insurance industry as well as self-insured entities, with an expansive global network serving clients in more than 70 countries. The Crawford System of Claims SolutionsSM offers comprehensive, integrated claims services, business process outsourcing and consulting services for major product lines, including: property and casualty claims management, workers compensation claims and medical management, and legal settlement administration.
According to Dell, Crawford began its training department 60 years ago. Starting off as classroom training and site visits, Crawford's training has evolved to today's eLearning and virtual training via web cams working in the field real-time. "Network training is the way of the future," said Dell.
Crawford and Company recognizes the importance of providing employees and clients with industry leading training. In addition to the same comprehensive training they offer clients, Crawford employees may receive special job-related training, reimbursement for relevant college courses, and continuing education to support the maintenance and renewal of professional certification. As Dell explained, "From comprehensive online courses to professional designations, we support and invest in the success of our employees and encourage them to reach their full potential."
To learn more about Crawford and Company's approach to training, you can listen to this interview in its entirety at Learning Insights.
About Learning Insights Radio:
http://www.learninginsights.businessradiox.com
Learning Insights airs weekly on Wednesdays at 10am EST. Co-hosts Lee Kantor and Stone Payton interview learning professionals Improving Performance to Drive Business Results. Learning Insights is sponsored by TrainingPros.
About BusinessRadioX®:
BusinessRadioX® provides a turnkey solution for business owners who want to leverage the power of internet radio to meet their best prospects, establish credibility for their organization and heighten the placement of their brand in search engines rankings. With a professional venue and a proven formula, BusinessRadioX® helps hosts podcast their shows and create a regular stream of dynamic content to share with their prospects and feed the search engines every week. Programs are recorded and streamed live to the internet from our studios in the greater Atlanta area. For more information or to hear a live show, visit: http://www.businessradiox.com.