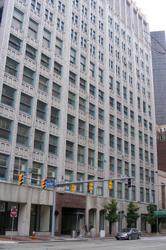 Renovation of the Historic Cleveland Athletic Club to a Crowne Plaza Hotel slated to begin.
Cleveland, OH (PRWEB) February 04, 2013
Officials of Dellisart LLC announced today it has been awarded the management contract of the newly approved 194 room Crowne Plaza Hotel in downtown Cleveland, OH. Dellisart LLC is a developer, and operating company, based out of Atlanta, with a 12 year track record in delivering premiere levels of hospitality service and quality operations, with specific expertise in full service, limited service and extended stay segments.
Having a Crowne Plaza at the location of the Historic Cleveland Athletic Club is an ideal choice for the Cleveland area as it's a full service upscale hotel that caters to the business travelers as well as the meeting and conventions market. The total renovation of this historical site into a Crowne Plaza will bring a much awaited revitalization to the area. "The Crowne Plaza Hotel will be a perfect addition to the Euclid Avenue market area in downtown Cleveland serving the needs of both business and leisure guests visiting the market," said Douglas Artusio, Chairman and CEO of Dellisart, LLC. "We have been selected for our ability to offer the highest level of pre-opening support and profit driving strategies once the property completes its full renovation of this historic treasure."
With more than 30 years of hospitality experience, Douglas E. Artusio has held numerous positions on the operating side of the hotel business. Starting as a desk clerk, he quickly moved up through the ranks of the top hotel companies into executive management positions of increasing scope and responsibility before founding Dellisart, LLC in March of 2001. Mr. Artusio's unique background and experience aids him to view each and every project from a variety of different perspectives, as well as to value the needs of the various interests of each vested party. This approach will be needed as Dellisart's management team revives the historical building in downtown Cleveland with the mission to providing guests with a superior service and an unparalleled guest experience.
The renovation of the historic property will include the hotel as well as a restaurant, a state of the art health club, spa and upscale condominiums. The renovation plans are still going through the design process and are slated for onsite work to commence shortly. Dellisart has already begun the pre-opening process in anticipation for the new hotel.