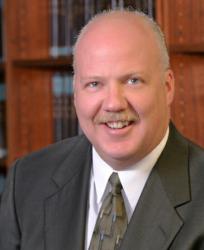 ...we can only imagine just how confusing the final regulations are going to be.
Glen Burnie, MD (PRWEB) February 01, 2013
FDAImports.com Founder and CEO, Benjamin England, will present and moderate at the "FSVP and VQIP: Mandatory and Voluntary" panel discussion at the 2013 Food Week event put on by the Washington DC-based Food and Drug Law Institute (FDLI). The session will examine the Foreign Supplier Verification Program and Voluntary Qualified Importer Program under the Food Safety Modernization Act and address:
• Compliance with these two programs
• The differences and overlap between the two programs
• The relevance of facility certification by third parties

Impending tensions between importers and foreign suppliers
• How HARPC and Standards for Produce Safety relate to FSVP and VQIP
"I'm glad to have the opportunity to really dig into these two particular aspects of FSMA," said Benjamin England, Founder of Maryland based consulting firm, FDAImports.com. "Foreign food companies have no idea what's coming with FSMA and with the recent release of the proposed rules for HARPC and Standards for Produce Safety we can only imagine just how confusing the final regulations are going to be." Benjamin England will be joined on the panel by Anthony Pavel, Partner at Morgan, Lewis & Bockius, LLP, and Sharon Mayl, Senior Advisor for Policy, Office of Foods and Veterinary Medicine, Office of the Commissioner at the U.S. Food and Drug Administration. The session is at 1:45pm on Thursday, February 7th, 2013 in Washington, DC.
About FDLI Food Week (From FDLI.org)
This program is a unique opportunity for food law, regulation and policy stakeholders to gather practical guidance on cutting-edge issues and hear first-hand from government officials and industry experts on the latest legal and regulatory developments. Food Week is a collection of four advanced one-day conferences, as well as FDLI's industry standard "Introduction to Food Law and Regulation" course. At this unique program, you set the menu -- attend one, two, three or all four conferences to make the most of your Food Week 2013 experience.
http://www.fdli.org/conferences/conference-pages/2013-food-week
About FDAImports.com
FDAImports.com is an FDA consulting firm helping U.S. and foreign companies navigate through and meet complex FDA regulations for marketing and importing foods, dietary supplements, drugs, cosmetics and medical devices. Benjamin L. England, Founder and CEO, is a former 17-year veteran of the FDA and served as the Regulatory Counsel to the Associate Commissioner for Regulatory Affairs. Contact: Jon Barnes, (410) 220-2800 or pr(at)fdaimports.com.
###