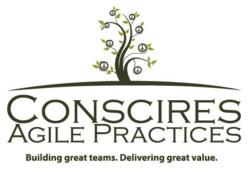 When: March 21-22, 2013 9:00 AM – 5:00 PM (PT)
Where:
Work Is Good Workspace, 2082 Business Center Dr. Suite 250,
Irvine, CA 92612
Instructor:
Carlton Nettleton
Irvine, CA (PRWEB) February 02, 2013
The learning objectives for this course are:
Name the seven pillars of servant leadership.
Examine what a being servant leader means for you and your team.
Define entropy and give examples of ten signs of team decay.
Evaluate whether your organization can support scrum or not.
Describe what is dialogue and how to recognize a crucial conversation.
Practice crucial conversations skills and other techniques to remain in dialogue.
Create powerful agendas that foster collaboration and retain participant focus.
Explain the dynamics of group decision-making and the groan zone.
Identify fifteen facilitative listening skills employed by a scrum master.
Demonstrate the power of facilitative listening skills during open discussion.
Select alternatives to open discussion.
Early bird registration prices available until February 21st, 2013.
Contact: CSM (at) conscires (dot) com