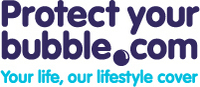 (PRWEB UK) 4 February 2013
The iPad4 has been out on the market for only a few month, but already, rumour's among the Mac faithful are abound about the possibility of the next generation iPad, what most are calling the iPad5. For this, gadget insurance provider, Protect Your Bubble, takes a close look at top rumour's and tries to pin something down a bit more concrete.
1. Thinner and Lighter - The new "GF DITO" (or GF2) touch screen technology is something most experts believe will be included on the new iPad. Currently in regular use with the iPad Mini, the technology lends itself well to thinner, lighter qualities such as what is available on the iPad Mini.
2. Screen – There is evidence that Apple thinking about using an IGZO (Indium Gallium Zinc Oxide) screen. It's thinner than what is currently present on the iPad and uses 90per cent less power which will means great things for battery life.
2. Release Date - Since 2013 has arrived, the there has been lots of talk of a release date in early 2013, and then there were whispers of June and now speculation leans more towards a October release date, following a annual update pattern.
3. Price - Among the whispers a price that will be comparable to the iPad4. This is nothing unusually from Apple and if true prices will start from should start at around £399 for the 16GB.
4. The mini – Not all the current iPad rumours are surrounding the iPad 5. Also on the rumour mill is the next generation mini. Rumour for a spring release and to have a Retina display
.
Expect more details and rumours in the weeks and months to come. One rumour is verified: the iPad5 will likely be a hot commodity and sell quickly. Protect an investment like the iPad5, smart phone or other electronic device with some sound insurance. Protect Your Bubble offers great value insurance for a variety of gadgets. Visit Protect your bubble for additional details and a free quote.
Protect your bubble is an online gadget insurance provider, specialising in great value insurance cover for Smartphones, iPads, iPhones, mobile phones, cameras and more.
Quotes can be obtained for your gadgets via the following URLs:
iPhone Insurance: uk.protectyourbubble.com/ip-iphone-insurance.html
Mobile Phone Insurance: uk.protectyourbubble.com/gi-mobile-phone-insurance.html
iPad Insurance: uk.protectyourbubble.com/ipad-insurance.html
Find Protect your bubble UK on the following social networks:
Facebook: facebook.com/ProtectYourBubble
Twitter: twitter.com/protectyrbubble
YouTube: youtube.com/protectyourbubble