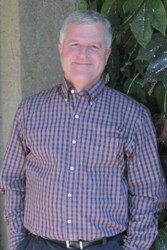 We are thrilled to be able to offer this position to someone who has been a part of the Hignell family for many years.
Chico CA (PRWEB) February 05, 2013
The Hignell Companies has named Gary Taylor as the new Senior Property Manager for the Community Association Management division of the property management company. In this new capacity Taylor will be overseeing the Community Association Management department, ensuring that the needs of the customers are met and the excellent service that has come to be associated with The Hignell Companies is continued.
"We are thrilled to be able to offer this position to someone who has been a part of the Hignell family for many years," said Phil Larios, CEO at The Hignell Companies. "We are confident that Gary will continue his strong work ethic and continue implementing the Hignell vision of creating caring communities within all the homeowner associations he oversees."
Taylor is a Certified Community Association Manager and has served in the Community Association Management Department at The Hignell Companies since 2002. He received his degree in Business Management from San Jose State University and his MBA from CSU, Chico. Before his career in property management he spent 16 years in college student ministry.
"Our desire is to work with owners in an effort to protect, enhance and maintain the assets of their communities," Taylor said. "I try my best to do this by encouraging and building positive relationships in the process."
The Hignell Companies has been helping community association boards manage their properties effectively for over 30 years and currently provides services to nearly 40 associations in Northern California ranging in size from 25 units to 2,300 units.
About The Hignell Companies
For over sixty years and with the highest standards of excellence and integrity, The Hignell Companies have served Northern California in the areas of residential and commercial property management; homeowner association management; brokerage; and professional home maintenance services including painting, electrical, plumbing, heating and air, cleaning, home remodeling, and construction services. Deeply committed to the purpose of "Creating Caring Communities that Transform Lives," The Hignell Companies continue to pioneer creative and lasting paths to success in these areas of service. As industry leaders in the field of property owner's association management, The Hignell Companies prove the depth of their commitment to serving with excellence the people and businesses of Northern California.
###