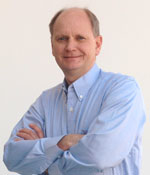 "I have written this article to help businessmen understand both the entity choices and the asset protection. Many folks confuse the asset protection with the tax issues of a business"
Siesta Key, FL (PRWEB) February 01, 2013
LLC tax classification, what is it and how to get it? This is the subject of a new article written by attorney, Lee R. Phillips. To get an LLC tax classification, a businessman must file paperwork in the state where the LLC is formed and also make a tax election with the IRS. If that is neglected then the IRS will make the election by default. This can affect the possible tax benefits available to the business.
Mr. Phillips observes that many people ask, "What is an LLC entity classification?" He then states, "I have written this article to help businessmen understand both the entity choices and the asset protection. Many folks confuse the asset protection with the tax issues of a business. An LLC is an LLC for asset protection purposes, but it can be any one of a number of tax entity structures, for tax purposes."
The LLC entity classification article indicates that a little business or LLC can be one of the best tax saving tools available. It is definitely one of the most flexible tax tools, because individuals or partners can choose any tax structure they want.
When forming an LLC it is always a good idea to check with accountants and business professionals to review the specific business requirements and get the best options for their unique enterprise.
Mr. Phillips is an attorney who serves as a counselor to the Supreme Court of the United States. He enjoys helping other people apply the law, not only to provide asset protection, but to use the law to structure businesses and save taxes. He is the author of 11 books, along with his latest book Protecting Your Financial Future. He has written hundreds of articles for professional publications.
LegaLees is a legal self-help publishing company that was founded in 1982. It produces products designed to help people understand the law and better structure their personal and business affairs. Their mission is to help people protect assets and prevent legal disasters that can strike at any time.