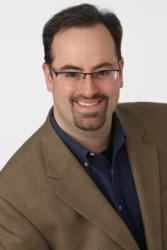 (PRWEB) February 19, 2013
Jeremy Moskowitz, the technical lead behind PolicyPak Software and GPanswers.com, was recently named Microsoft Group Policy MVP for the tenth time.
Ten year MVP anniversaries are especially marked as "Crystal MVP Anniversaries" by Microsoft.
The Microsoft MVP title is awarded to independent experts who make exceptional contributions to technical communities by sharing their deep knowledge, real-world experience and objective feedback to help people enhance the way technology is used. The MVP title is awarded in over ninety technology areas and the current and former MVP's live in more than ninety countries.
Jeremy was named Group Policy MVP and teaches hands-on training to IT administrators who want to make their business more secure by using Group Policy. He runs GPanswers.com, a forum for Group Policy enthusiasts and also founded PolicyPak Software, an innovative add-on that allows admins to dictate, enforce and remediate application settings. Jeremy's MVP Profile with more extensive information on his background and credentials can be found on the Microsoft MVP website.
About PolicyPak Software:
PolicyPak Software is the leader in application compliance and desktop management tools for Active Directory. The software enables IT pros to deliver, lockdown and remediate settings for desktops, laptops, VDI sessions, company devices, as well as personal "BYOD" devices. PolicyPak was founded by desktop management expert and Microsoft Group Policy MVP Jeremy Moskowitz.
About GPAnswers.com:
GPAnswers.com is Group Policy Blog that answers a wide array of common and hard-to-answer questions on Group Policy and desktop management. GPAnswers.com is a leading resource for Microsoft IT Professionals. GPAnswers.com was also founded by Jeremy Moskowitz, author of many books on Windows and Active Directory Management.