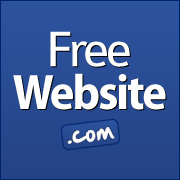 New York, NY (PRWEB) February 01, 2013
FreeWebsite.com has a unique system to allows those that can't afford large-budget developers to create websites that often cost thousands of dollars. The article details FreeWebsite.com's vision of providing affordable or even free websites that are both stylish and fun.
"If everyone could pay what the big guys do, then we never would have thought of the idea, but obviously they can't," said a FreeWebsite.com representative. "So, we stepped in, built our site, and work hard at our vision of providing quality websites that engage visitors and can be found using Google and other search engines."
FreeWebsite.com has options for both personal and business oriented free websites. There are many creative options when creating your site and much of the SEO work is done for you, so that your website will perform better in search results. In addition, the article is careful to illustrate the finer details of free websites.
To read the article, visit http://www.freewebsite.com/free-websites-2/
About FreeWebsite.com: FreeWebsite.com breaks down barriers to website ownership by providing attractive, easy to maintain websites, complete with content, at a low price. To learn more, visit FreeWebsite.com."