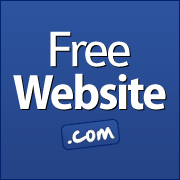 (PRWEB) February 01, 2013
Leading website provider, FreeWebsite.com, published an educational article today for advertising agency owners. The article reveals how these creative professionals can increase productivity and profit by using advertising agency website templates.
"Advertising agencies are known for their creativity and beautiful design work, but they're also known for being extremely busy. Any advertising professional can tell you that designing a flashy website is very time consuming and takes away from paying projects," said a FreeWebsite.com representative.
The long-awaited article provides instructions on how to obtain advertising agency website templates and have a beautifully-designed website online within minutes. "We are excited to give advertising agencies a way to promote their business online without investing too much of their valuable time," said the representative.
FreeWebsite's new article also gives advice for individual advertising account representatives, copy writing professionals, and other marketing professionals that are looking for new clients.
To read the article, visit http://www.freewebsite.com/advertising-agency-website-templates/
About FreeWebsite.com: FreeWebsite.com breaks down barriers to website ownership by providing attractive, easy to maintain websites, complete with content, at a low price. To learn more, visit FreeWebsite.com.