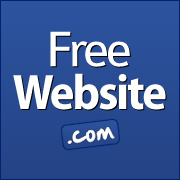 (PRWEB) February 02, 2013
Website provider FreeWebsite.com recently released a new article examining the benefits of a website for non-profit organizations. According to the article, non-profit website templates are an effective means of creating a low cost web presence that helps more people find the services they need.
"There are over 230 million internet users in the United States alone--that's almost 80 percent of the population," said a FreeWebsite.com representative. "A nonprofit or special interest group looking to spread awareness of their organization will find virtually no better platform with that kind of connection opportunity."
The article explains why a template provides an affordable method for creating a website, and the value of a central location for all important information pertaining to the non-profit. Information shared through the site can include the services that the group provides, the tax benefits of charitable donations and where interested individuals can volunteer.
The article also describes the non-profit website templates offered by FreeWebsite.com and their specific advantages over similar companies.
To read the article, visit http://www.freewebsite.com/non-profit-website-templates/
About FreeWebsite.com: FreeWebsite.com breaks down barriers to website ownership by providing attractive, easy to maintain websites, complete with content, at a low price. To learn more, visit FreeWebsite.com.