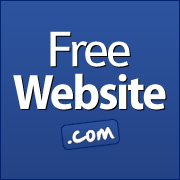 (PRWEB) February 03, 2013
FreeWebsite.com, the revolutionary free web design company, released an article today aimed at informing companies in the Information Technologies field of the importance of maintaining a strong web presence, reminding companies around the world that free IT website templates are available from FreeWebsite.com's design team.
"When you work in IT, it's easy to get wrapped up working with other people's sites and data that you forget to make sure your own web presence is top notch," said a FreeWebsite.com representative, who then went on to describe how this company's IT website templates can benefit new IT firms and old IT firms alike.
"These templates are designed to look great and implement quickly," said a FreeWebsite.com representative. "In this day and age, you need to be competitive from all angles, and a good, solid website and high Google rating are essential to attracting new clients."
To read the article, visit: http://www.freewebsite.com/it-website-templates/
About FreeWebsite.com: FreeWebsite.com breaks down barriers to website ownership by providing attractive, easy to maintain websites, complete with content, at a low price. To learn more, visit FreeWebsite.com.