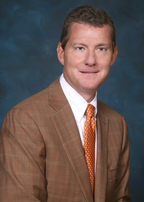 This move will increase our geographic footprint and allow us to more fully serve the needs of our clients nationwide
(PRWEB) February 03, 2013
John C .Canoni, formerly of Kasowitz, Benson, Torres & Friedman LLP will serve as the Partner- in-Charge of the New York office. Ron Polly, Managing Partner, said "We are very pleased to be opening a New York City office as it furthers our long term strategic vision. We have known John for many years and could not be more excited that he will be leading our efforts. John simply makes us better. This move will increase our geographic footprint and allow us to more fully serve the needs of our clients nationwide."
Hawkins Parnell Thackston & Young LLP (HPTY) represents business clients in high-risk and complex litigation matters. HPTY is comprised of over 130 litigation and trial attorneys with eight offices strategically located in California, Georgia, Missouri, New York, Texas, and West Virginia. HPTY represents clients efficiently and effectively in all 50 states. The trial lawyers of HPTY have tried and won hundreds of cases in mass tort, labor and employment litigation, product liability, toxic tort, business, and legal malpractice.
The Firm's new office is located at 90 Broad Street, 9th Floor, New York, NY 10004; 800.334.8957.
To learn more about Hawkins Parnell Thackston & Young, please visit http://hptylaw.com.