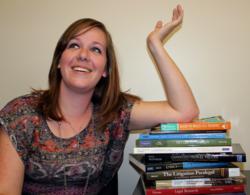 Students must remember that applying for scholarships is a numbers game. They shouldn't get discouraged if they don't win every scholarship applied for.
Minneapolis, Minn. (PRWEB) February 01, 2013
There is no question that student debt amassed to fund college educations has risen dramatically over the past five years. According to a study conducted by the Institute for College Access & Success (TICAS), the average student debt across the U.S. has climbed to $26,600 for the class of 2011, the most recent reporting year. This report, the Project of Student Debt, found that about two-thirds of the class of 2011 had loans, and that private (non-federal) student loans comprised about one-fifth of what was owed.
With education costs on the rise, more and more students are turning to scholarships to help fund education. But searching and applying for scholarships can be a confusing and challenging process, especially for students at a career college who are not entering college directly from high school. That is why Globe University and affiliates Minnesota School of Business and Broadview University have compiled the following Scholarship Guide to help career college students find scholarship opportunities.
Get Organized
When students apply for numerous scholarships, it can be easy to miss a deadline or not follow all the application's requirements. Use a calendar program such as Outlook (PC) or Calendar (Mac) to track deadlines. Set alerts or alarms to serve as reminders for critical deadlines.
Organizations can receive hundreds of applications for scholarships. Don't give the organization a reason to reject student applications by omitting required information or entering data in the wrong field. Use an Excel spreadsheet to list requirements for each scholarship. This spreadsheet will give students the flexibility to sort scholarship requirements in many different ways.
Recycle Work; Refine the Essay
Many scholarship applications ask for an essay. Students are usually given a few topics to choose from, but Instead of reinventing the wheel for each application, students can edit a previously submitted essay to fit the requirements of the new one. Students may need a basic writing class or workshop to hone their essay-writing skills. Moreover, some introductory writing classes have essay writing as assignments—work that could be submitted for a future application.
Explore these sites for scholarship essay examples and tips:

Scholarships in All Shapes and Sizes
With thousands of scholarships to apply for students can even find scholarships that align with special interests and hobbies. For instance, there's a scholarship for Star Trek fans, one for duck calling, and even one for making dresses out of duct tape. Not all scholarships consider GPA or class rank so there truly are opportunities for everyone.
Don't ignore small scholarships. Many students pass over scholarships with lower award amounts because they conclude it's not worth their time. This means that the odds of winning the scholarship increase dramatically. Some schools--including Globe University, Minnesota School of Business and Broadview University--offer matching scholarships that double a scholarship up to $1,000 per year. A $750 scholarship, for example, could become a $1,500 award.
Get to Know Faculty and Staff
Get to know the college's faculty and staff. That's important for numerous reasons. Most faculty and staff members are part of professional associations aligned with their teaching discipline, such as accounting or nursing. These associations may offer scholarships for students in a related program of study. Staff and faculty are also great resources for editing applications or providing references when needed. The more the faculty knows the student, the more personal they can make their reference letter.
Students must remember that applying for scholarships is a numbers game. They shouldn't get discouraged if they don't win every scholarship applied for.
The Internet is brimming with lists and resources that can provide students with information on scholarships. The list below is just a start:
Scholarshiphelp
ScholarshipAmerica
Bigfuture
CollegeNET
Fastweb
Scholarships.com
Scholarship Experts
About Globe University and Affiliate Schools
Globe University, Minnesota School of Business and Broadview University are part of a premier, family-owned system of career colleges, universities and training centers based in Woodbury, Minn. These specialty-skills colleges prepare professionals for successful careers in a wide range of high-demand fields. Through its philosophy, We Care, the organization integrates hands-on education and applied-learning experiences that expose students to their communities and real-world situations. Programs offer undergraduate, diploma and graduate degrees in a wide range of career fields, including business and accounting, health sciences, legal sciences, technology, creative media and applied arts. More than 30 programs are available online. All academic programs are accredited by the nationally recognized Accrediting Council for Independent Colleges and Schools (ACICS). For more information, visit http://www.globeuniversity.edu.
###