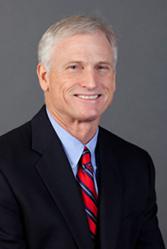 Clients don't know what they don't know, and they often submit or eliminate information in an application that will most likely get them rejected.
Redwood City, CA (PRWEB) February 26, 2013
Collins Insurance and Principal Ron Collins help many people in the San Francisco Bay Area acquire individual and family health insurance. When individuals apply online for health insurance without guidance from an expert like Ron Collins, they risk rejection by the insurance companies. Collins Insurance has more than 30 years of experience in successfully acquiring quality health insurance policies for their clients, even after clients have been rejected by applying on their own.
People applying for insurance on their own often unknowingly provide unnecessary information or fail to provide enough information resulting in a rejection, for example:

Self-Diagnosing – listing a condition (colitis, chronic fatigue, for example) when a doctor has mentioned these conditions, but has not specifically granted a diagnosis. Often the condition listed in the application causes a rejection by the insurance company. This type of rejection requires a letter from a doctor to correct.
Excluding important details – one client listed a broken ankle with a pin in it, along with a declaration of a full recovery. However, the fact that the client was recovered for 2+ years was not included and the insurance company rejected the application. Collins Insurance helped this client write a letter clarifying the situation and the insurance company turned around their rejection and granted a policy to the client.
"Clients don't know what they don't know, and they often submit or eliminate information in an application that will most likely get them rejected," says Ron Collins, Principal at Collins Insurance.
In one example, a Collins Insurance client took home applications, completed them and brought them back for Ron's review. In these applications, the client declared the fact that he had 2 DUIs (Driving Under the Influence, a felony in California) in the past 6 months. Mr. Collins submitted a "pre-screen" application to the insurance companies. One company rejected the application "until the client did not have a DUI for more than one year," and the other company granted a policy but doubled the price.
Mr. Collins researched more companies and found one that did not ask the question about DUIs and submitted an application. The client was granted a reasonably-priced individual health insurance policy immediately.
In this case, Ron Collins analyzed the application submitted by the client and immediately noted the issues. He had previously encountered similar situations in the past and knew what to do. Ron was able to successfully submit an updated application, and the client's application was accepted by the insurance company and the client was insured once again.
Ron's years of experience means that he can quickly and easily evaluate a client's needs and then match the right insurance company to the client. Clients come back to Ron again and again for help with their changing family health insurance needs.
One client, Lynn H, says, "Ron is an exceptional resource, ethical, educational and helpful! [I] strongly recommend his services."
Collins Insurance has 30+ years of experience in purchasing health insurance for individuals and families in the San Francisco Bay Area. Ron Collins, the Principal at Collins Insurance is a seasoned professional, spending 1000s of hours learning the ins and outs of health insurance. This knowledge translates to accepted applications and happy clients. For more information, read Eight Rules for Applying for Individual Health Insurance by Ron Collins, visit the Collins Insurance website or call (650) 701-9700.
About Ron Collins and Collins Insurance
Ron Collins, in Redwood City, California, has been serving the insurance needs of the San Francisco Bay Area since 1981. His independent insurance agency, Collins Insurance, remains focused on providing the most knowledgeable, accurate and timely information to clients about small group benefits for employees, family health insurance and supplemental Medicare coverage. With over 30 years of experience in the industry, Ron Collins is dedicated to finding the best combination of benefits that works for his client's situation.
Health insurance might be a "fair trade" product—meaning premiums are the same across the board, no matter which agent you use—but that doesn't mean all insurance agents are equal. Ron Collins brings premium experience when it comes to picking a plan. He believes in making it a stress-free experience by offering his extensive knowledge of the insurance industry to select a plan through communication methods tailored to each client's busy schedule. It's a trusted, successful method—clients and potential clients around the Bay Area consistently seek out Ron Collins to detangle the insurance mystery. To learn more, visit the Collins Insurance website or call (650) 701-9700.