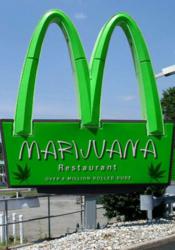 "Yes we have seen a large increase in business with the passing of laws in Colorado and Washington. US businesses limited by archaic US laws can't fully endorse their products for us with even medical marijuana, but our government is more progressive here
(PRWEB) February 04, 2013
Indoor gardening companies and other businesses that manufacture products that could be used for growing marijuana are seeing explosive growth since the legalization of marijuana in Colorado and Washington. Already popular because of medical marijuana laws in 14 states that allow for personal growing, these companies are raking in profits by solving some unique issues presented to MJ growers.
The growth of indoor gardening, often using hydroponics as their means of growing allows the growers to have plants growing at all times. Many of the states that have legalized medical marijuana allow for anywhere from 3-6 plants on your property at all times. So, taking advantage of this law growers are moving indoors for the winter and using systems that allow them to churn out plants as fast as possible.
It is easy to get a good grasp of this industry just from purchasing your local High Times magazine ad and checking out the hydroponic grow boxes for sale throughout their magazine. Companies like "Ready Set Hydro" manufacture what looks like a filing cabinet, but is actually a turnkey indoor gardening system that comes with everything a grower needs to grow their plants hydroponically.
After attempting to contact multiple companies, including Ready Set Hydro, each call was promptly disconnected at the mention of medical Marijuana. Finally a company in Canada was reached, and an associate willing to speak to us under the condition of anonymity, said;
"Yes we have seen a large increase in business with the passing of laws in Colorado and Washington. US businesses limited by archaic US laws can't fully endorse their products for us with even medical marijuana, but our government is more progressive here at least. Hopefully Obama does what he says, and doesn't sick his federal agents on people who just need medical help (or those that help them grow)."
In any event, the indoor gardening industry is certainly not one effected to heavily by the economic downturn and is poised to see explosive growth in the future, most likely propelled by the explosion in medical Marijuana growing.
Jesse Mathis is investigative blogger for ResponseLogic.net, a community of online businesses who research area's of growth within the internet and US.