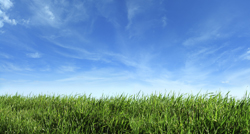 Fredericksburg, VA (PRWEB) February 03, 2013
Dr. Energy Saver Fairfax is pleased to announce its new affiliation with Dr. Energy Saver, the nation's leading network of home performance professionals committed to helping customers save energy and improve their home's comfort.
As a member of the network, Dr. Energy Saver Fairfax uses a whole-house systems approach, recognizing that many systems interact to determine the energy efficiency of a home. For example, a leaky duct system forces heating and cooling systems to work harder which wastes energy and increases costs. When all parts of the entire house are smoothly working and interacting correctly, energy effectiveness is optimal.
Beginning with a home energy evaluation, the team at Dr. Energy Saver Fairfax identifies how energy is being used and where it is being lost. With this information, they then diagnose energy problems and recommend a master plan to improve the home's energy efficiency and comfort level. They offer a wide variety of services such as air sealing, window and door replacement, and all types of insulation for the attic, walls, basement, crawl space, and garage.
All Dr. Energy Saver members receive certification and on-going training in the latest technologies and science of home energy performance from energy experts at corporate headquarters in Seymour, Connecticut. They are equipped to offer exclusive patented products and innovative solutions being successfully used in thousands of homes nationwide.
Dr. Energy Saver Fairfax provides home energy audits in Alexandria, Springfield, Reston, Annandale, Oakton, Centreville, and surrounding communities.