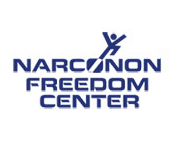 "Our decade of success can be attributed, in part, to the variety of options we offer."
Albion, MI (PRWEB) February 07, 2013
Freedom Treatment Center made its 10-year anniversary a community event with an open house at their Southern Michigan drug rehabilitation center. More than 100 people attended the affair, which came complete with nonalcoholic refreshments and a review of some of the top success stories the center has seen.
"Anyone who seeks an active recovery from alcohol or drug addiction is a success on the most basic level," said Freedom Treatment Center Executive Director John Walser, "but we were honored to also share some of the more stunning stories of people who had no hope when they first walked through our doors and now have everything to live for."
Tours of the spacious 58,000-square-foot facility and its 10 acres of surrounding woodlands were high on the list of activities, with staff members on hand to answer questions about the a various treatment modalities available.
"Our sauna detox was definitely the most asked about treatment at the event, and with good reason," Walser said. "It's one of the methods that make us truly unique in Southern Michigan and even across the entire country."
The sauna detox method uses a temperate sauna to expel the trapped toxins from a person's body, which works especially well when those toxins and poisons stem from drug and alcohol abuse. The treatment plan additionally includes vitamins, exercise, a nutritious diet and copious water consumption and healing oils to prompt the body to give up its old, contaminated fats for new "good fats" that are beneficial.
Freedom Treatment Center also offers a natural drug detox, which, like the sauna detox, uses no medications during the detoxification process. It relies instead on vitamins, supplements, and a nutritious eating plan to purify the system.
"Our decade of success can be attributed, in part, to the variety of options we offer," said Dominick Assante, one of the center's senior directors. "Our detoxification methods are only the beginning. Our programs can also include various types of counseling and social education, both of which contribute greatly to transforming a person suffering from addiction into a clean and sober individual who not only maintains sobriety but actually enjoys his or her life of recovery."
Located in a semi-residential pocket of Southern Michigan, Freedom Treatment Center provides the soothing and safe environment along with programs that can be vital for helping people overcome drug and alcohol addiction. Treatment begins with a natural detoxification and continues with counseling, education and lifestyle changes that help ensure an ongoing and successful recovery.