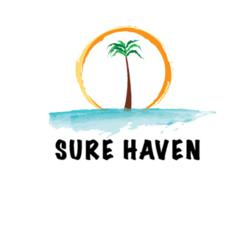 For a love addict, romantic relationships, love, sex and the perceived closeness it offers, are experiences most often filled with unrealistic expectations, sadness, and pain. - Delores Coats, certified addiction counselor and love addiction specialist
Costa Mesa, ca (PRWEB) February 06, 2013
Sure Haven Addiction Treatment Center will be offering a free educational webinar, "Love Addiction 101" on February 13 starting at 2:00 p.m. to 3:00 p.m. Registration is currently open and available online at loveaddiction.eventbrite.com.
During the webinar, participants will learn about love addiction, which will include information on warning signs or behavior that may indicate the addiction. A Q&A portion will also allow participants to anonymously ask questions that may be otherwise too personal to ask in a traditional seminar or group setting. Other topics such as assessment and treatment options will also be discussed.
Love Addiction is often misunderstood and thought to be superficial or a less serious form of addiction, when in fact, love addiction is real and can be detrimental to the person afflicted by it—just like any other chemical dependency issue.
"For a love addict, romantic relationships, love, sex and the perceived closeness it offers, are experiences most often filled with unrealistic expectations, sadness, and pain, says Delores Coats, certified addiction counselor and love addiction specialist at Sure Haven. "A love addict is perpetually on an endless quest to find that "special relationship". She often lives in a chaotic and emotional world of desperation and despair, constantly fearful of being alone or rejected.
Indications that a person may suffer from a love addiction can include:

Constantly seeking romantic relationship
Difficulty being alone
Obsessive quality when in a relationship
Choosing partners who are emotionally unavailable and/or abusive
Feeling of extreme "emptiness" when not in a relationship
Using sex, seduction, and intrigue to hold onto a partner
Staying in a bad relationship too long
Out of touch with reality
Having sex when wanting love
Returning to dysfunctional relationships
Does not have a healthy sense of self
Need to have a perfect relationship.
To obtain more information or to register for the webinar, log on to loveaddiction.eventbrite.com or call 800-852-4465.
About Sure Haven Addiction Treatment Center
Sure Haven, Orange County's Addiction Treatment Center, is committed to providing a gender-specific, supportive, safe, and structured treatment environment where young women can embrace life-long sobriety, repair physical, emotional and social damage caused by substance-related and behavioral addictions.
Our goal is to help our clients build the life skills and self-esteem that they have lost through destructive, self-limiting behavior, and addiction. Through our addiction treatment programs, every young woman in our care can re-establish control of her life and achieve the success in the new beginning that awaits her.