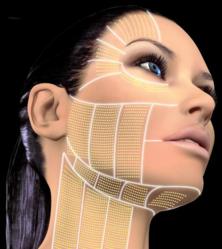 The Ultherapy treatment has been very popular with men, who want a no down-time procedure.
(PRWEB) February 04, 2013
Ultherapy Lift shows new promise for nonsurgical skin tightening. Dedicated to offering what really works for patients, S. Kent Brown M.D. in Scottsdale chose Ulthera's new device to offer patients who want results without the risks - or downtime - of surgery.
The Ultherapy treatment, which combines ultrasound imaging with focused ultrasound therapy -- is used in Ultherapy, a face and neck treatment with well over 100,000 patient procedures performed worldwide.
Previous nonsurgical tightening devices left a majority of patients minimally satisfied. Only with this new deep level focused ultrasound energy has any technology been able to reach the SMAS levels of the facial support tissue (The SMAS is the same facial structure that is elevated in a surgical facelift).
"The Ulthera System has received FDA clearance to non-invasively lift lax tissue on the neck and the submentum (under the chin)." Dr. Brown says, "This is the second lift indication that the System has received."
The first cosmetic lift indication was granted in 2009, when the Ulthera System was cleared as a facial treatment with a specific indication for non-invasive eyebrow lift. To date, the Ulthera System remains the only energy-based device with an indication for lift. "This is very exciting for patients, who want to avoid surgical face and neck lifts." Dr. Brown says. "We are surprised by the amount of younger patients coming in for this procedure with a minor amount of laxity."
"The Ultherapy treatment has been very popular with men, who want a no down-time procedure," says Dr. Brown, "Men don't want anyone to know they had treatment, and prefer Ultherapy over most of our other procedures."
For men, a non-surgical Ultherapy face lift and neck lift, along with Sculptra to further stimulate multiple skin layers achieves the highest satisfaction levels yet.
Sensational Skin, offering facelift alternatives in Scottsdale, is headed by S. Kent Brown M.D., a well respected physician who specializes in Anestesiology, Fractional co2 laser resurfacing, and facial injectables in the Scottsdale, Phoenix, east valley, and west valley area.
The practice provides top-tier cosmetic dermatology procedures with a special focus on facial rejuvenation, CoolSculpting Fat reduction for the best in non-surgical technology.