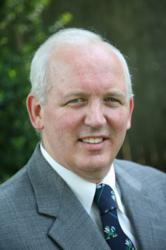 Abington, MA (PRWEB) February 04, 2013
Dr. E. Michael Thomas Jr. of Abington Family Dental Care is bringing the technologically advanced Laser Assisted New Attachment Procedure to his Massachusetts patients that require periodontal disease treatment. The LANAP procedure uses an advanced dental laser that singles out diseased gums and bacteria and eliminates it. At the same time, it doesn't adversely affect healthy gums or teeth. It is a revolutionary method of treatment that is only slightly invasive, minimally painful, and requires only a short amount of recovery time.
The number of adults in America that have gum disease is in the millions. Many of these people do not seek treatment from a dental professional, so the disease continues to progress or get worse. Gum disease can cause pain and redness of the gums and even receding gums. In addition, teeth may get lose since there is less gum tissue to hold them in place. This can affect the bite, and as teeth get loose they may eventually come out. These are not the only problems associated with gum disease; it has been linked to diabetes, pancreatic cancer, and a number of other health problems that are very serious.
Dr. Thomas uses the PreioLase MVP-7 laser to target and eliminate the bacteria that causes gum disease. He also uses it to cut away or vaporize gum tissue that is diseased. The healthy gum tissue that is left is stimulated to attach to the teeth, and the laser also helps the bone begin the regeneration process. Pain, discomfort and bleeding are kept to a minimum, and the recovery period is also short.
People who have hesitated to get periodontal disease treatment because they were concerned about some of the traditional methods of treatment should seriously consider the new LANAP protocol. The dental health benefits, as well as the overall health benefits, far outweigh the discomfort or time taken to have this procedure done. Dr. Thomas provides additional answers to questions about the LANAP procedure at http://www.bostongumsurgery.com.
Abington Family Dental Care is a general practice offering patients personalized dental care for Abington, MA since 1979. Dr. E. Michael Thomas Jr. received his Bachelors of Science degree from Notre Dame University, attended Georgetown University School of Dentistry and did his advanced graduate studies in Endodontics at Boston University. Dr. Thomas is part of one percent of dental professionals providing the most recent FDA cleared laser procedure for gum disease and periodontal treatment. To learn more about Abington Family Dental Care and their dental services visit their website at http://www.bostongumsurgery.com and call 781-312-6090.