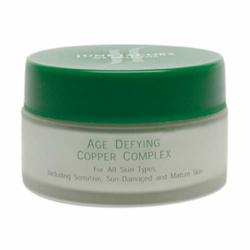 "We couldn't be more pleased to offer such an exclusive, anti-aging line," stated Cindy Johnson, Product Specialist at AntiWrinkleStore.com.
Anaheim, California (PRWEB) February 04, 2013
Known for their commitment to research, analyze and offer skincare products with clinically proven ingredients and scientifically sound results, online skincare leader, AntiWrinkleStore.com announces the addition of the June Jacobs Spa Collection to its comprehensive skincare offerings.
Based out of New York, the June Jacobs spa and beauty products are second to none and famous worldwide. Started in 1993 by innovative spa visionary, June Jacobs, and a modest investment of $160,000, this high-end line is now the pinnacle in anti-aging skin care with over 100 million in sales from three global skincare lines. Available from only the finest salons, luxury spas, and skin care specialists, the June Jacobs Spa Collection addresses all skin concerns and consists of over 100 professional products found at the most prestigious spas and resorts around the world.
The June Jacobs Spa Collection incorporates high concentrations of carefully selected plant and botanical extracts known for restorative and soothing effects. No parabens, no preservatives, no synthetic components, no harsh chemicals. The June Jacobs Spa Collection is centered on a powerful, patent-pending combination of antioxidants including green, white, and red tea extracts blended with grape seed and pomegranate extracts. These restorative ingredients inhibit free radicals, protect the skin from environmental hazards, and prevent and reverse wrinkles, fine lines, and other signs of aging. June Jacobs applies the innovative use of hydrosol technology which distills active ingredients to their purest form to deliver unparalleled results.
"We couldn't be more pleased to offer such an exclusive, anti-aging line," stated Cindy Johnson, Product Specialist at AntiWrinkleStore.com. "With over 30 years as a creative thinker who combines cutting edge science with earth's natural botanicals, June Jacobs has redefined luxury skincare."
Spotlighted on popular television shows such as The Today Show with Kathie Lee Gifford and Hoda Kotb, The Talk with Sharon Osbourne, The Rachel Ray Show, Martha Stewart, and many other notable programs, June Jacobs is a well-known name in skincare used by many celebrities. Giants in print media such as People Magazine have also promoted the June Jacobs products.
"The June Jacobs Age-Defying Copper Complex is a powerful, anti-wrinkle cream which smoothes fine lines and wrinkles making it one of the most purchased June Jacobs products. It's comprised of a collagen-stimulating copper peptide which combined with vitamins, proteins, and other reparative ingredients, shows noticeable results for our customers," Johnson added.
For more information on the June Jacobs Spa Collection, visit AntiWrinkleStore.com.
About AntiWrinkleStore.com:
Physician owned and operated and sharing over 30 years combined experience, the team of physicians, scientists, researchers, and estheticians at AntiWrinkleStore.com offer an extensive selection of well-researched and evaluated premium, spa-quality skincare, hair care, cosmetics and additional beauty products for women and men. Free consultation with an esthetician is available online or through the call center. AntiWrinkleStore.com offers free domestic shipping, a 14 day money back guarantee, a rewards points purchase plan and a 120% price protection guarantee. To order visit http://www.AntiWrinkleStore.com or call 174-876-0463
AntiWrinkleStore.com is based out of Anaheim, California.
Contact Information:
Cindy Johnson, Product Specialist
http://www.AntiWrinkleStore.com
855-800-7546
Esthetician@AntiWrinkleStore.com