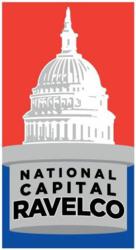 Over 4 million installations since 1976 with not one vehicle stolen.
Washington, DC (PRWEB) February 04, 2013
Ravelco's expansion in the National Capital Area market signals the best car security option in the fight against vehicle theft has arrived. Over 4 million installations since 1976 with NOT ONE vehicle stolen has proven Ravelco to be a simple to use, covertly installed and sophisticated device that has unparalleled results.
The F.B.I. 2011 Uniform Crime Report revealed that an estimated 715,373 motor vehicles were stolen nationally at a rate 1 every 33 seconds. Almost 74% of vehicles stolen were automobiles at an average cost of almost $6,100.00 per theft.
This does not include motorized industrial equipment such as earth movers, skid loaders and tractors or cargo thefts from motor carriers. Theft is on the rise for this category due to low discovery/recovery rates making them very profitable. Commercial fleets are also becoming increasingly favored targets, with valuable payloads, limited security and more time to accomplish the vehicle theft.
According to the August 2012 National Insurance Crime Bureau (NICB) Hot Wheels report, the age of the car does not deter thieves as used parts are a big incentive. The report further expresses concern over a trend toward late model vehicle thefts, this in spite of the newer manufacturer smart key technology.
The target vehicle's easily found Vehicle Identification Number is used to develop phony ownership documents or an insider dealer/locksmith is paid to obtain replacement smart keys. Breaking into the car and defeating the factory alarm is no longer necessary with this approach.
Other options are replacing the target vehicle's computer and corresponding smart key from an identical legal vehicle or paying for insider information on manufactured security bypasses to thwart these previously very effective systems. The NICB is working with law enforcement to stem this rising tide of thefts. The Ravelco device has also proven effective in thwarting these thefts.
A layered security system is recommended to all vehicle owners concerned about vehicle security. Immobilizing devices are cited as being one of the most effective in actual prevention. Thieves realize they only have a few minutes to get the vehicle started so every obstacle that takes more time is their enemy.
The Ravelco Vehicle Anti-theft Device has established itself both domestically and abroad as the vehicle thief's #1 enemy by adding a time-consuming, impossible to hot-wire immobilizer focused on theft prevention over vehicle recovery.
The simple-to-use 16-pin plug provides high security with over 100,000 unique combinations with no "master" keys or manufactured bypasses for a thief to exploit. No power or battery of any sort is needed to operate the device. There are no special codes to remember. It is not impacted by moisture further enhancing the robust reliability of the device. It is suitable for marine, heavy equipment and commercial vehicles, as well.
Two coded plugs are provided with each unit. If a plug is lost or damaged, replacements are available exclusively from the manufacturer to maintain the highest possible level of security. Expedited service is available, if needed.
The device is wired covertly into the factory engine wiring harness to prevent tracing and eliminate any under the dash connections. There are a number of options for engine circuit interruption to make each installation truly secure. Properly installed devices do not interfere with any other factory or aftermarket security devices providing years of reliable service.
A limited lifetime warranty on the device workmanship and materials is provided to the original owner. An originally installed device that is damaged in a vehicle theft attempt will be replaced one time free of charge for the original owner.
New vehicle warranties are not impacted by the Ravelco device being installed as specified under the federal Magnuson-Moss Warranty Act of 1975.
The manufacturer based in Richmond, Texas is continually expanding the network of distributorships across the U.S. as well as in several other countries and now to the National Capital Area. The manufacturer's web site at http://www.Ravelco.com contains additional information about the device which is applicable to just about any vehicle made regardless of fuel type.
National Capital Ravelco is the new local distributor covering Maryland, Washington, DC and the Northern Virginia areas of Alexandria City, Arlington and Fairfax Counties. Contact by calling 240-397-1918 or e-mail at Info(at)NationalCapitalRavelco(dot)com. The mailing address is National Capital Ravelco, LLC, P.O. Box 711, Middletown, MD 21769-0711.