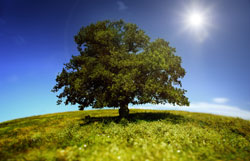 Victoria, TX (PRWEB) February 04, 2013
South Texas Green Energy, an industry leader for energy efficient upgrades, has joined Dr. Energy Saver, the nation's largest network of energy specialists. As Dr. Energy Saver South Texas, they provide the utmost resources for energy efficiency and savings.
Owner, John Bustos and his team at Dr. Energy Saver South Texas offer customers the most state of the art, high quality materials to make a home energy efficient. Bustos alone has more than 20 years of experience in the building industry with a specialty in engineering. For years Bustos and South Texas Green Energy have helped homeowners with radiant barriers, renewable energy, and insulation coatings. As a Dr. Energy Saver dealer they hope to reach even more customers with their top of the line services.
The hot summer months of Texas will produce some unbearably hot temperatures and high cooling bills. With the proper insulation and air sealing, you can improve your livable space, while cutting down on your air conditioning cost.
They offer a wide range of services including renewable energy such as solar PV and solar thermal; insulation for walls, crawl spaces, basements, garages; and spray foam for the attic. When insulation is installed properly, energy costs will drop dramatically due to sealing of gaps and voids.
Dr. Energy Saver South Texas services the Texas Gulf Coast including: Sugar Land, Victoria, Richmond,Rosenberg, Bay City, Rockport, Port Lavaca, El Campo, and all surrounding areas!