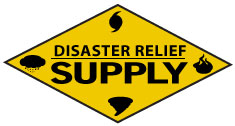 Destin, FL (PRWEB) February 04, 2013
As a small business, Disaster Relief Supply isn't looking to hire new employees at this time, but when the hiring begins, they'll know what to look for. A video put online by recent college graduate Dan Woods has businesses like Disaster Relief Supply re-evaluating the job application process.
In the approximately 3 minute video titled "Dan Woods' Video Resume for Steel String Brewery", Woods gives a 30 second pitch, followed by a 2 minute song that outlines Woods' personal qualifications, values, and passion for the desired job role (brewing beer), all set to the tune of rock band Sublime's hit song "Santeria". The video was made as part of the application process for a job at Steel String Brewery, a beer brewery located in Carrboro, North Carolina. Days after appearing on youtube.com, the video was found by disasterreliefsupply.com internet marketing manager Michael Fisher, and shared on the company's facebook page as an example in how a job seeker can market themselves to prospective employers. "I thought it was brilliant," Fisher says, "in today's job market, passion and creativity is just as important as education or punctuality. If I received a video submission like this, I would think that this person is not only qualified, but strongly desires to work for my company and will help fulfill the business mission."
After only 3 days on the World Wide Web, the video is well on its way of becoming a viral sensation. Comments under the shared video on facebook explain how some businesses have even used Woods' online resume as a guide to evaluating video resumes on a larger scale. "I believe that the way we do business is changing," Fisher states, "businesses are no longer bound by the experience and technical skills of their employees. With social media being used by billions on a daily basis, and the success of a business being directly measured by the creativity of their marketing strategies, creative and driven employees like Woods are becoming invaluable assets to businesses trying to break into the mainstream".
The college graduate in the video, Dan Woods, claims to be a graduate of UNC Chapel Hill, experienced home brewer, and has worked at jobs performing customer service and inventory management tasks. As of 2/1/2013 Woods has still not heard back from Steel String, and has not received any new job offers. Although Disaster Relief Supply doesn't have any room for new hiring currently, Fisher is keeping Woods in the back of his mind; "If anything, Mr. Woods has helped me to realize what to look for when hiring. I will say that video resumes will be required".