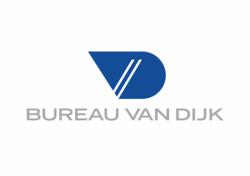 New York, NY (PRWEB) February 04, 2013
Bureau van Dijk (BvD), one of the world's leading providers of business intelligence, will be exhibiting and presenting at the FIBA 2013 AML Compliance Conference in Miami, FL, February 13–14.
BvD will be demonstrating its new Compliance Catalyst – a purpose-built platform for client on-boarding and customised risk management. In its final stages of development, Compliance Catalyst combines compliance-critical data from Orbis, the renowned company information published by BvD, with important information on PEPs (politically exposed persons) and Sanctions from WorldCompliance. Using Compliance Catalyst, researchers can assess the risk associated to a company, and its corporate group, according to their own risk appetite and profile.
FIBA is well-recognized by U.S. banking and non-banking regulators and U.S. law enforcement for its proactive approach to BSA/AML/OFAC compliance, for its high-level education and training programs as well as for its cooperation in the fight against money laundering and terrorist financing. The FIBA Annual AML Conference reflects this long-standing institutional commitment.
BvD has sponsored and exhibited at this annual event for a number of years, and is continuing to support the association by leading a session focusing on the data challenges in the Compliance arena. The session, titled, "Unlocking the Challenges of Data in Compliance:
Researching Companies, their Owners and Directors", will be led by Neil Farquhar, Product Manager for BvD's Compliance solutions worldwide. The session will be held at 11:45am on Thursday, Feb. 14th and will cover various aspects of data availability, risk identification and reporting.
About Bureau van Dijk
Bureau van Dijk (BvD) is one of the world's leading providers business intelligence and company information. BvD is best known for its range of international company information products that combines multiple high-quality data sources with flexible software to allow users to manipulate data for research, marketing intelligence and analysis. Products include Orbis, Amadeus, Bankscope, Isis and Osiris. BvD also publishes the global M&A database, Zephyr. http://www.bvdinfo.com
About FIBA
The Florida International Bankers Association (FIBA), Inc is a non profit trade association founded in 1979. Its membership includes banks from 18 countries spanning 4 continents, including some of the largest banks from Europe, the U.S. and Latin America that are active in international trade and finance in our hemisphere.
FIBA has long been recognized by industry peers and regulators for its serious commitment to the growth of international trade and finance. FIBA also takes a proactive position in education, offering in person and on line training in nearly every area of international banking.
About the FIBA 13th Annual AML Compliance Conference
FIBA, a global trade association whose membership includes most of the largest financial institutions in the world active in international trade and finance, announces its 13th Annual Anti Money Laundering Conference on February 13-14, 2013 in Miami. The event will convene industry leaders from both private and public sectors to discuss and debate key insights on regulatory expectations and best practices so that transnational financial institutions have the information necessary to operate safely in the current BSA/AML/OFAC compliance environment. More than 1100 participants from over 40 countries are expected to attend.
"The international banking industry has gone through a hectic season of BSA/AML compliance. Recent major enforcement actions have highlighted the U.S. government's continuing concern with the vulnerabilities in international banking to money laundering and terrorist financing", said David Schwartz, CEO of FIBA. "As a result, the panorama continues to evolve and expand for those involved in BSA/AML/OFAC compliance in the international banking arena", Schwartz added.
The academic agenda will focus on recent developments and topics, including, among others: FATCA, Beneficial Ownership, The Compliance Culture & The Role of the Compliance Officer, Mitigating International Money Laundering Risks, Correspondent Banking, OFAC Challenges, Mobile & e-Payments, Caribbean AML Roundtable, Nexus Between Financial Crime & Terrorism, Q&A Session with U. S. Regulators, Broker Dealer & Wealth Management Roundtable, FCPA & Anti-Corruption, among others.
The program will also help foreign bankers acquire first-hand knowledge of the due diligence expectations of U.S. regulators and U.S. banks under a risk-based BSA/AML/OFAC compliance program.